Posted On 2018-11-06
Table of contents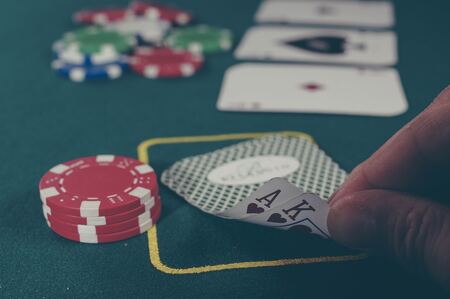 As most of Japan readies itself for the 2020 Summer Olympics, efforts are underway to open the nation's first legal casino resort. Following Japanese Diet approval in July 2018, three such resorts are anticipated, with the first expected to open in the mid-2020s.
Their approval has been met with a mixed reaction: while Prime Minister Shinzo Abe and his Party have touted the casinos' capacity to attract foreign visitors and revitalize regional economies, the media has focused largely on the risk of increased gambling addiction and crime.
As these news reports suggest, the introduction of casinos in Japan will undoubtedly create work for lawyers, raising new legal issues and increasing the prominence of other, existing ones.
So what can lawyers in Japan expect following the introduction of casinos? Japan's unique culture, history and legal setting will undoubtedly play a role in shaping the legal issues that emerge. However, for an indication of at least the kinds of issues lawyers may anticipate, it is useful to look to countries with a longer history of casino operation.
As such, this post draws on the experiences of Australian lawyers to provide a brief introduction to some potential areas of significance for Japan
Casinos in Australia
The first Australian casino opened in 1973 in Hobart, Tasmania. Today, the Australian casino industry comprises 13 casinos, with several more in the planning or development stages. These casinos are integrated into larger entertainment complexes with hotels, restaurants, conference halls, theatres and other facilities.
They are tourist magnets: casino resorts attract over 1 million international tourists to Australia each year, who spend around AUD$5 billion during their visits. And they pay off for Australian governments: States and Territories receive around AUD$5.8 billion in gambling taxes annually.
Areas for Lawyers to Consider
Based on the experiences of lawyers in advising and representing casino operators in Australia, lawyers in Japan may expect the casino resorts to create work related to:
■Regulatory compliance
As the Diet's discussions around casino authorization indicate, Japan's casino resorts will be subject to a strict regulatory regime. Australian casinos have long operated under a tough regulatory regime, with lawyers needing to keep their clients up-to-date with ever-changing regulations and license requirements, which differ according to the relevant State or Territory.
These regulations touch on a wide range of areas, including gambling addiction prevention, advertising requirements, licensing and training for staff members, and protection of individual property rights. Casinos must also respond to requests for information and assistance by statutory authorities undertaking various investigations.
To avoid losing vital operating licenses, Australian casinos incur significant legal and other costs in ensuring ongoing compliance with regulations.
For example, in August, the Victorian Commission for Gambling and Liquor Regulation released its review of Crown Resorts' Melbourne casino, in which it found 'failures of governance and risk management, contributing to compliance slippages'.
Although finding Crown fit to maintain its casino license for now, the regulator made 20 recommendations which Crown is expected to implement before the next review. These recommendations include increasing the number of responsible gambling liaison officers, who provide guests experiencing gambling addiction issues with information and referrals, from 5 to 12.
Although compliance with these requirements will be expensive, the risks of non-compliance are severe: in addition to potentially losing their operating license, casinos may incur significant fines following investigations.
In April, Crown Resorts received a $300,000 fine after illegal modifications were made to a number of poker machines to disable certain lower betting options; and Star Entertainment Group was fined $190,000 in 2012-13 for various breaches relating to its Sydney casino, including for allowing minors onto the premises.
■Major capital works projects
Projects and project finance lawyers in Japan can naturally expect an increase in major capital works projects as the casino resort developments kick into gear.
As Australian experience indicates, however, this bump in projects will not be restricted to the initial construction of casino and resort facilities.
Outside of additional casinos receiving Diet approval, the 3 permitted Japanese casino resorts will almost certainly cause a rise in projects in their general vicinity, as they bring in tourists and create jobs.
In Australia, following the opening of casinos in previously run-down industrial areas of Sydney, Melbourne and Perth, a number of landmark capital works projects were undertaken, including the construction of office buildings, high-rise apartment developments, hotels, restaurants and shopping complexes.
Existing Australian casinos also regularly spend hundreds of millions in Australian dollars annually on rejuvenation projects, mostly aimed at enhancing the non-gaming services provided to guests. For example, SkyCity Adelaide in June commenced an AUD$330 million redevelopment of its Adelaide Casino, and Star Entertainment Group announced in August the development of an AUD$500 million hotel and apartment complex to adjoin its Sydney casino.
Such projects create complex, ongoing work for legal teams across a variety of legal issues, including financing, planning and strategy, risk assessment and management, dispute resolution, and reporting and governance.
■Employment law and workplace safety
The Japanese casino resort developments are expected to create a significant number of new jobs, especially in more rural areas. In Australia, casino resorts are indeed major employers, with over 20,000 staff employed across their gaming and non-gaming facilities.
Regular major capital works projects also generate many new jobs: the Adelaide Casino redevelopment will involve 1,000 construction professionals and create 800 permanent jobs on completion.
These jobs bring with them a range of employment law issues, including those related to discrimination, payment of wages, termination, leave and working conditions. In particular, significant concerns have been raised around breaches of workplace safety law in Australian casinos, resulting in lawsuits by former employees.
Crown Resorts was also caught up in an international scandal in 2016 when 19 employees were arrested in China and held for 10 months, accused of breaching anti-corruption laws by attempting to attract wealthy Chinese high rollers to Crown's Australian casinos. Crown ultimately paid the employees' fines (totaling AUD$1.67 million), and is now facing Australian investigations into the arrests.
The incident has also had a lasting, negative impact: Crown has since scaled back its Chinese operations, and seen a considerable drop in annual revenue.
■Crime: violent, white collar and gang
The approval of Japanese casino resorts has been met with widespread concern about a potential rise in crime.
The Australian experience somewhat supports these fears: casino resorts see a broad range of crime, including violent and sexual assaults, theft, white collar crime (eg, fraud), and gang activity (eg, money laundering and drug trafficking), at relatively high volumes.
For example, a crime occurs on the Melbourne Crown Casino complex every 10 hours, and in 10 years, over AUD$1 billion in suspect cash passed through the casino.
In an effort to reduce this crime rate, casino operators are subject to strict obligations regarding security and surveillance, assisting government authorities, and other crime-specific requirements.
In particular, casinos must implement a range of procedures to reduce and uncover money-laundering, including customer identification, record keeping and transaction reporting to government bodies. These requirements and the standards for compliance are regularly updated as criminal entities become more sophisticated in their operations.
Where criminal incidents in casino resorts are reported by the media, casino operators face severe public criticism, and a risk that governments will crackdown on their operations.
In 2016, a leaked report revealed that the number of serious criminal incidents at Sydney's Star Casino was more than 3 times higher than official crime statistics, with 10 times the number of violent assaults compared with NSW's most violent pub.
The public outcry that followed put at risk Star's continued operation outside of the State's "lock-out law" regime, which prevents patrons from entering venues after 1.30am and the sale of alcohol after 3am. Casino operators thus need to be regularly apprised of current legal requirements and supported in implementing anti-crime strategies.
In particular, there is a need for lawyers to manage casino operators' interests in keeping criminal incidents quiet, alongside strict reporting obligations and the risk of any cover-up being publicly exposed.
■Dispute resolution
The great variety of issues implicated in casino resort development and operation make virtually certain the occurrence of disputes, and Japan is unlikely to be any exception.
Australian casino operators are routinely the instigators of, and respondents in, dispute resolution proceedings, including litigation and arbitration. For example, in August, Crown Resorts filed a lawsuit to prevent the NSW government from approving developments that would obstruct harbor views from its new Sydney casino resort.
Casino resorts are major entertainment complexes with high volumes of (often intoxicated) guests. They are thus regularly the subject of negligence and related claims due to slips, falls and other incidents.
The broad range of corporate legal and other regulatory obligations they operate under also provides fertile ground for disputes.
On the larger end, Crown Resorts is currently facing a potential class action from investors stemming from the imprisonment of its staff in China, which saw shares slump by 14% in a single day. The class action will argue that Crown knew or should have known of the risks the Chinese environment posed to the company's revenue streams, and ensured shareholders were informed of those risks.
For casino operators, regardless of a dispute's origin, its management and resolution can be extremely costly and time-consuming, as well as having potential broader implications for their business operations.
Disputes thus require the long-term involvement of legal teams at all stages of the process.
Looking Forward
Considering the Australian experience, it is clear that lawyers in Japan should expect the introduction of casino resorts to raise a wide range of complex, ongoing issues.
This post has touched on only a few potential areas of interest. There are certainly many more: for example, Australian casino resorts face complex, highly-scrutinized tax obligations; raise environmental and planning law issues; and are a valuable asset to be sold and acquired.
The high volume of guests casino resorts attract, and the well-known occurrence of crime on their premises, mean operators face intense public and governmental scrutiny in their ongoing compliance with complex, changing legal requirements.
While there are concerns in Australia that governments are too permissive in their treatment of casino operators (due to the billions raised in tax), there is no doubt that there operations create extensive work for Australian lawyers. At the least, we can expect the same in Japan.
■Author information
Melissa Vogt
Consultant at RGF Professional Recruitment Japan specialized in Legal & Compliance industry.
She trained to be a lawyer in Australia and just moved to Japan in 2017.
有名外資系企業や日系グローバル企業の非公開求人多数!リクルートメントコンサルタントがあなたにマッチした優良求人をご紹介します。
グローバル企業で働くことは、グローバルに働きたい人や語学力を生かして働きたい人だけでなく、自分の可能性やワークライフバランスを求める多くの方にとって、多くのメリットがあります。
RGFプロフェッショナルリクルートメントジャパンでは、外資系・日系グローバル企業の案件を中心に、国内外のさまざまな優良企業の採用活動を支援しています。そのため、それぞれの方が求める最適なキャリアの選択肢をご紹介可能です。
「グローバルに働いてみたい」「より自分が輝ける場所で働きたい」「自分の選択肢を広げたい」といった方は、一度ご相談ください。業界経験豊富なコンサルタントが、みなさまのキャリアを全力でサポートいたします。