掲載日 2020-12-01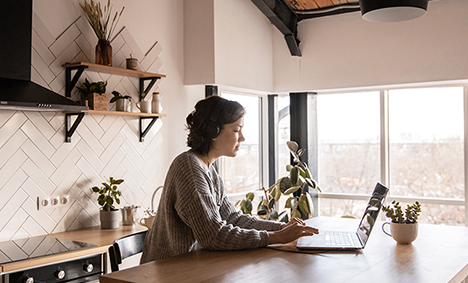 With the current health climate, companies have quickly adopted online interviews as a way to evaluate candidates who are interested in their job vacancies. This change has allowed more and more job seekers like you to explore opportunities from the comfort of your own home.
Since it has become a lot more convenient to conduct these interviews, job seekers are now facing fiercer competition. As an experienced external recruiter and internal recruiter in the past who has interviewed close to a thousand candidates, RGF Professional Recruitment Japan's consultant shares her biggest advice for candidates seeking to stand out in an interview.
Top 3 tips to stand out during an interview:
1.) Prove your interest in the company
When you're interviewing for a position, always remind yourself that the skills and qualifications on your resume will only get you to the interview. Several other factors will determine whether that interview turns into a formal job offer – factors that you can either control or factors that you can't. To ensure that you get the upper hand over the other candidates, focus on improving the factors that you do have control over.
One of which is how much you demonstrate your interest in the company. Setsuko has helped connect close to a thousand job seekers with companies, and she cautions that many candidates may be as skilled and qualified as you. However, what ultimately finalizes the hiring manager's decision is whether or not you are more interested in their company than the other shortlisted candidates.
Research
Researching the company before the interview is a good indicator that you are interested in both the job and the company. Although access to information is readily available, surprisingly, some candidates still come into an interview without doing this crucial step. By researching the company, you equip yourself with useful information that will elevate your answers during the interview. Make sure that you visit the company's website and explore their:
About Us page
Corporate Profile page
Mission-Vision page
Investor Relations page
Press Release page
Since companies are increasingly focusing on employer branding through social media, have a look as well at their social media channels as this may give you an insight into the company's work culture.
Ask
Another often overlooked way to show your interest in the company is if you ask questions during the interview. Setsuko advises that a lot of job seekers hesitate to ask questions during the interview process, which may be interpreted by hiring managers as a lack of interest in the company.
Always come into every interview with some pre-prepared questions. By doing this, you not only show that you are interested in the company, but you also get more information that will help you decide if you are a good fit for the job. Setsuko advises that job seekers must avoid questions that can be answered by their website. You may alternatively ask:
Questions about the company's culture:
How would you describe the company culture?
What do you like about working here?
How would you describe a successful employee at your company?
How would you describe a good employee and a great employee?
Questions about the job (not found on the job description):
What are the day-to-day responsibilities of the job?
How do I collaborate with my team? Or my manager?
Who would I be reporting to?
What are some of the challenges of this position?
Questions about the expectations for the role:
What have previous employees done to succeed in the role?
What are the top 3 things you are expecting me to accomplish in the first few months?
What are your expectations of me after 6 months?
What is the typical career path for someone in this role?
2.) Demonstrate that you have a strong reason or motivation for applying
Your motivation has such a significant impact on how well you will do your job. If you're neck and neck with other shortlisted candidates, this may very well become the tiebreaker that would catapult you to landing the job.
Hiring managers will always want to understand the real reason you want the job and equally important underlying motivations, such as what you're passionate about and what motivates you outside of work. During the interview, that will be through questions like:
What motivated you to apply for this position?
Why do you want to leave your current company?
Why did you apply for this job?
What makes you excited to come to work?
What are you passionate about?
What are your hobbies?
What inspires you to do great things?
What motivates you to wake up every day?
Setsuko advises that you should try and keep your answers on a positive note. Badmouthing your Boss, your current company, or your everyday tasks and responsibilities will likely push you back several steps behind your competitors. Focus on demonstrating that your positive motivation for choosing that job is strong so that companies will hire you.
If you're struggling to think of good answers that genuinely reflect your motivations, here are some ways to assess your motivation:
Think of a great day at work in your past roles and why you enjoyed that day. How can you relate that to the job you're applying for?
If you could have any job in the world, what is it, and how does it relate to the job you're applying for?
What kind of tasks do you enjoy the most? How does that relate to the job you're applying for?
What accomplishments are you most proud of? How can you relate that to the job you're applying for?
How do you imagine yourself 5 or 10 years from now? How can the job you're applying for help you reach that?
All these questions aim to unravel two critical things that will help the hiring manager decide whether you should be given a job offer:
What drives you to succeed?
Hiring managers want someone who will push the company further, not just in the short-term but also in the long-term. They understand that your underlying motivations will help fuel you to succeed in the company in the short-term and in the long-term.
Does your motivation fit the job and company culture?
Hiring managers will always want to find people who have a motivation that's closest to what is implied by the job description and the overall established company culture. If your motivations are starkly different, this is your chance to explain why you think they're related and prove that they're actually connected. Go ahead and convince the hiring manager that you have the strongest motivation among all the shortlisted candidates.
3.) Showcase what you can contribute
Hiring managers prefer to hear what you can offer or what you can contribute to the growth of the business and the company. Setsuko cautions that some candidates often over-emphasize what they want to get from the job, i.e., improving English, learning certain skills, traveling, getting promoted fast, etc., instead of what the company can get from them.
Always remember that your job interview is actually a sales pitch – your sales pitch. As with every sales pitch, it must include a competitive advantage – your competitive advantage. Think about:
what you can offer that all the other candidates you're competing with can't provide
what unique experience you have that would make you a top contender for the role
how your experience from each previous role will help the team and the company grow
your quantifiable past achievements and how it can be a benchmark for your success at the company
your soft skills or strengths illustrated through anecdotes using the STAR method
your proficiency on the hard skills and certifications that will help you perform all the tasks required of you
The consultant advises, "Don't be afraid to sell yourself, your experience, and your skillsets. Highlight why you're so perfect for the job."
有名外資系企業や日系グローバル企業の非公開求人多数!リクルートメントコンサルタントがあなたにマッチした優良求人をご紹介します。
グローバル企業で働くことは、グローバルに働きたい人や語学力を生かして働きたい人だけでなく、自分の可能性やワークライフバランスを求める多くの方にとって、多くのメリットがあります。
RGFプロフェッショナルリクルートメントジャパンでは、外資系・日系グローバル企業の案件を中心に、国内外のさまざまな優良企業の採用活動を支援しています。そのため、それぞれの方が求める最適なキャリアの選択肢をご紹介可能です。
「グローバルに働いてみたい」「より自分が輝ける場所で働きたい」「自分の選択肢を広げたい」といった方は、一度ご相談ください。業界経験豊富なコンサルタントが、みなさまのキャリアを全力でサポートいたします。