RGFプロフェッショナルリクルートメントジャパンで働く社員に、RGFでの働き方について聞いた、A Consultant's Story。
今回は、Senior Consultantとして活躍している社員に、RGFでの働き方から入社の理由、将来の目標まで、いろいろ話を聞いてみました。
In the Past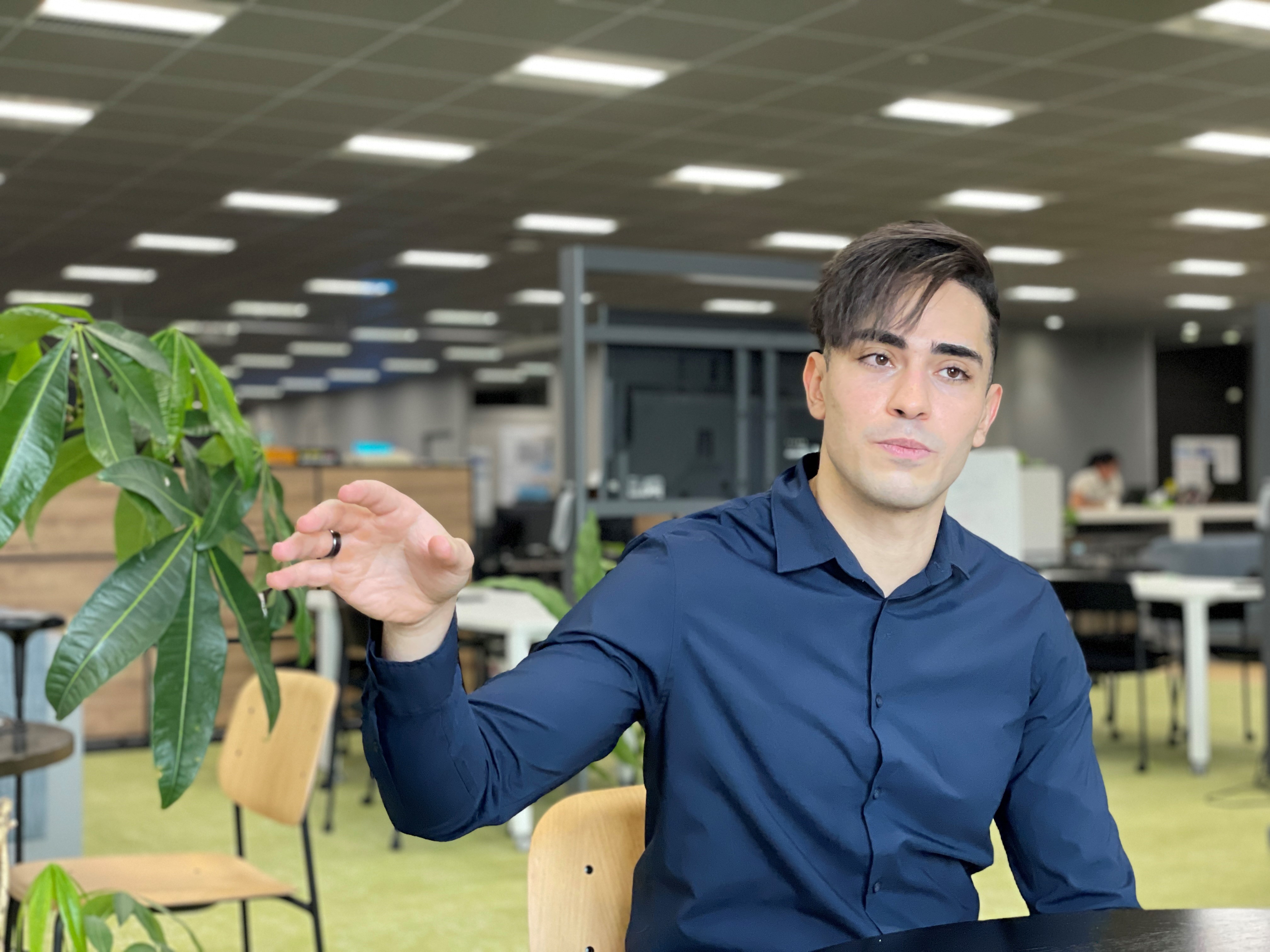 Q: Why did you join RGF Professional Recruitment Japan?
In the initial phase of changing my job I considered a bunch of companies, but RGF came out through my friend, and I was trying to choose what would be the best choice for someone who is completely new to recruitment, and I thought that I wanted an environment where I could learn from people directly but didn't want an aggressive micromanagement environment. And I think throughout the interview process with RGF I felt that people here are very welcoming, open to ideas (they would ask open ended questions and not test your limits as a recruiter), and to me the best part about RGF is how open the culture was, from the beginning, from the interview stage you can tell that people are not trying to micro manage you they just help you to become someone who can support clients and candidates just using their own personality and experience. And I thought that kind of experience in an interview was why I chose RGF in the end.
Q: When did you join?
Joined in Dec 2019.
I joined right before Covid, that was really interesting because for a completely new job I wanted to learn from people directly but because of Covid we had to move to remote work. But I think that RGF did well closing the gaps for teams that were working remotely. My team was pretty big back then, but we used to always communicate and be there for each other, especially the managers were very close to the members and that's why I managed to get through that initial period of just learning the job, and everything got better.
Current Working Condition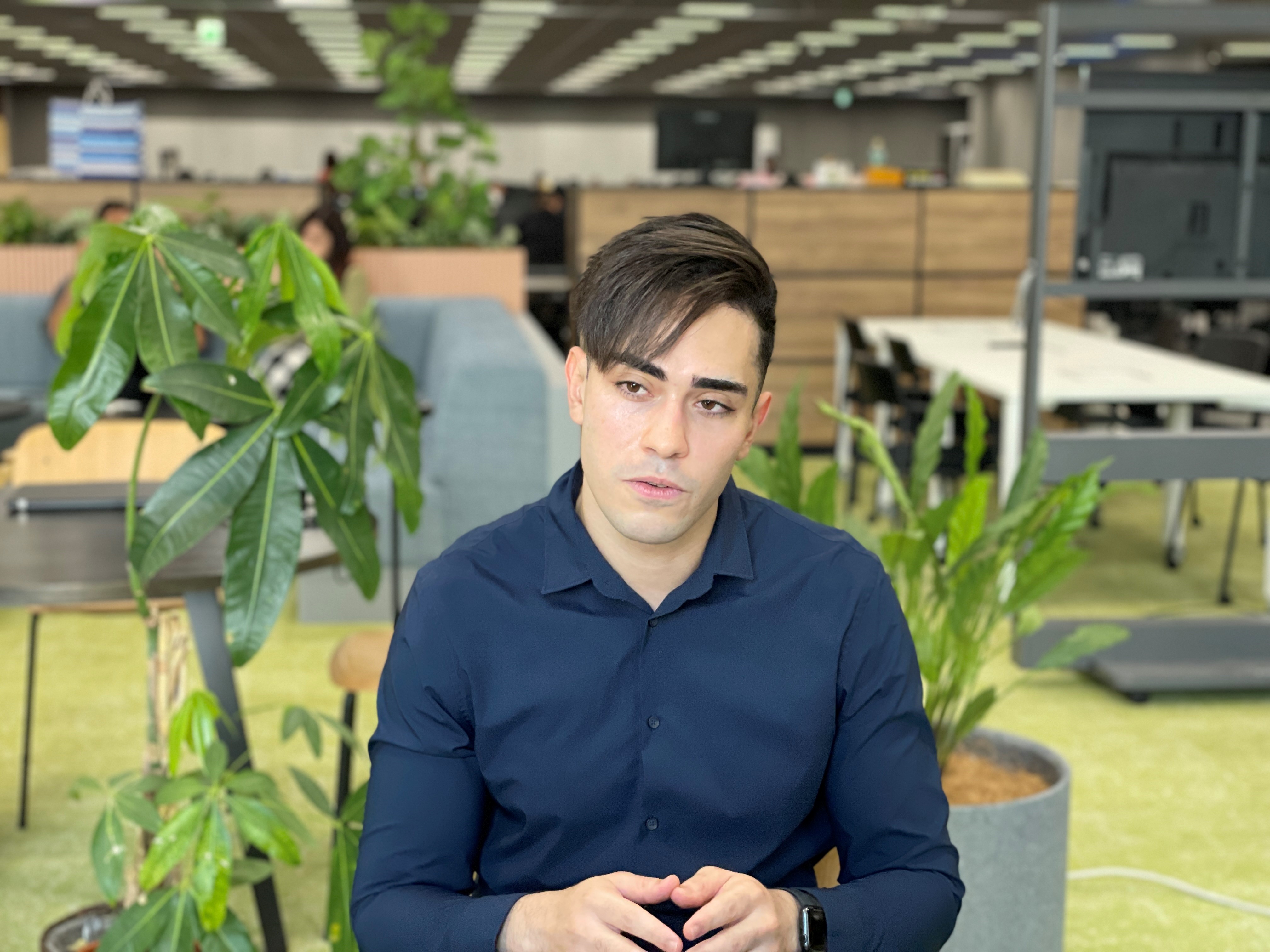 Q: Do you have the chance to use the experience you gained in your previous job?
Yes. We work with a lot of clients that are in my previous industry -actually my previous company is on our CL database- so it's very interesting to see my old company becoming a client because from my perspective as an employee I didn't really understand the business affairs of the company, but now as a recruiter it's my job to understand this and it's giving me an upper hand advantage because when you learn the business and sales it gets more interesting to know why the company was born and etc.
Q: Challenges/difficulties after joining?
For sure. I think one of the main challenges of recruitment is that it's a very long process, so when you join it's very easy to get demotivated, especially in the first months because you are learning a lot of things, but you also do a lot of things repetitively to get to the habit of it, so the initial phase was to me the more doubting because it's so different from what I was doing. As an engineer you also do the same thing every day, but you see the results more quickly because you are working on a product. But in recruitment, you never know so I think it's both challenging and exciting part of the job because there are a lot of uncertainties, but it does help with keeping your goal. "I want to place this person, I want to work with this company, make this much money" all these goals you can set in recruitment to become better and better. And I think the process, however doubtee it is, can help with that.
Q: You overcame the difficulties by setting goals?
Exactly. It could be a short-term goal or a long-term goal.
Q: What was your first short term goal?
Back then, my team was working on a lot of Sales positions, so my goal was to place a non-sales position. As a 1st placement I wanted to make it a bit different from what everyone else did so I worked in a pre-sales position which was a bit more difficult and that kept things more challenging but also more interesting.
Q: How long did it take for you to make your very first placement?
It took about 2 months and a half.
Q: Please tell us about your current duties.
When I joined the team I was focusing on my junior positions to fill as many positions as I can, but now I am being more selective towards the companies I work with, so I focus more on senior roles, which are to me more interesting to work on because you can talk with a lot of leaders in the IT industry so I think that's a very interesting aspect of it so that's been my direction in the last year.
Q: Are you selective with the clients as well or only the positions?
Both. For example, I will mainly focus on start-ups, that are not public yet, still in early stage in Japan. I like working with this kind of company. It's more exciting to see a company that is about to enter in the market, than a company that is already selling products and has an established history, so I think that helping these kinds of companies set up their market and start selling their product and get the attraction and their popularity is very exciting to me.
Q: Things that you value in this job?
Definitely network.
I think it's very important to keep your network close, and I think a part of this job is to expand your professional network overall, it's not just about recruitment. But I think it's the most important aspect.
Other than that, I think it's also managing the small things, like having to do repetitive sourcing, repetitive client/CDD meetings, this is a part of daily process but it's the most important part, so I think it's crucial for you to really continue doing those small things, however "boring "it is but it still needs to result
Q: Rewarding aspect of this job?
When you see the impact on whether it is the CDD or the CL in the market. For example, once you hire someone who is sales director/senior sales director, and they announce on LinkedIn that they signed a very big client, you feel like you are a part of that. You are a part of setting the company to acquire that CDD, and then the CDD acquires this big client. So, I think it's very organic for us to think that we are a part of the industry and not just an outsider.
Q: Specific episode that was important for you?
Last year I worked on a very difficult client who was trying to enter a very traditional market in Japan which is the market in which Softbank, KDDI etc. the main players are basically only three, but this company was trying to enter in the middle of the three of them and try to sell their products. So they wanted to hire a country manager which was probably the most difficult position I've worked on so far, but the achievement of it was I think probably the best on everything I've worked on so far, mainly because the person ended up being a country manager and signed hundred millions USD deals in the past 6 months and he is about to sign a deal with the CEO of Softbank so there are a lot of things happening.
I had dinner with him last week, he told me all these stories and I was amazed because I never expected to hear that from a CDD, but it felt so great to know I contributed to that.
In the Future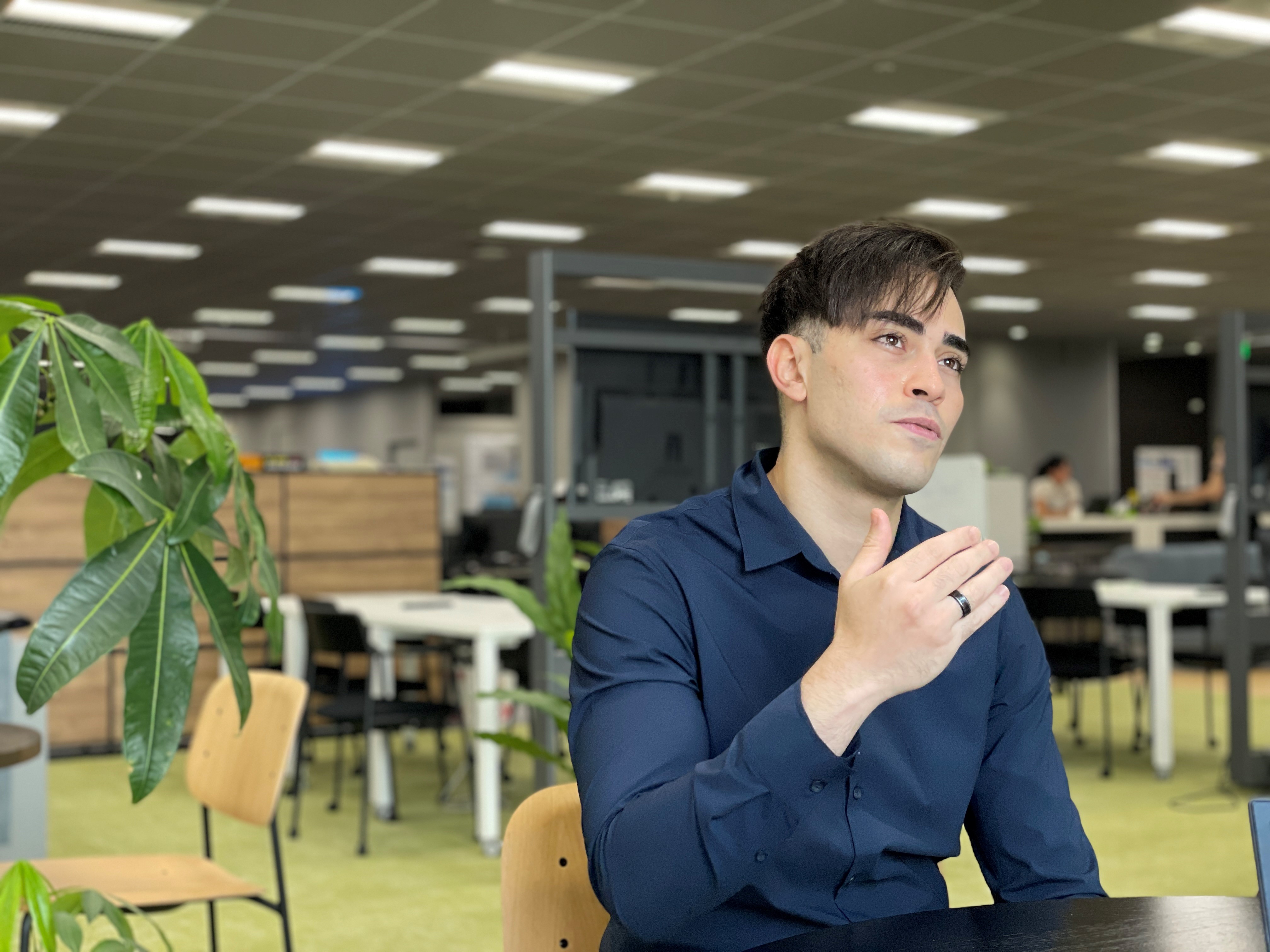 Q: Future challenges/things you would like to achieve in the future?
Sure. Right now, the IT market is not really great, there is a lot of layoffs, hiring freezes etc. which I think is affected the overall candidate market for us, so I would like to create more revenue schemes for us where we can make more money with foreign capital companies, because as a bilingual company, owned by Recruit, I think our core mission should be focusing on foreign companies that are trying to come here and hire bilingual candidates so I think my mission is to create a startup ecosystem in RGF, where we can work with smaller companies, and ventures so we can provide a better service.
Q: In your opinion, what's unique about RGF compared to other recruitment agencies?
Based on the interviews I had with other agencies, we have a culture where diverse opinions are accepted, where you can contribute even right after you joined, the expectations are not enforced on you, they support you to meet these expectations, but the management is not pushing people into filling these sales gaps like other agencies do. And I feel that people culture is the best thing about RGF, it makes it way more fun to work in, meet more people and have this open-ended communication and I really like it.
Q: What did the manager do to avoid the gap between WFO and WFH during covid?
I think when you join a company, a manager will first give you simple tasks to fulfill and grow and will then give you more complex tasks, but in RGF it's different because we have a kind of shadowing culture where you can listen and learn and that's how you can get better. You see mistakes and a lot of success stories as well, and I think this is what makes good recruiters.
Q: Because you were working fully remote, did you do anything special as a team?
The best thing about our team is that we don't only set up meetings, we also just call each other frequently, just because there is always something to share, and I think that is better than just set meetings/calls when you must wait until a certain topic comes.
We have group calls as a team but also individually. I think this bond between people is crucial, so you call individual members, and you can learn from each person what they are doing right or what they are doing wrong, and you can share with them what happened or what's happening.
Q: What do you talk about during the calls?
For example, when you have a candidate, you call a person to tell them to check out their profile, so you start talking about the candidate then clients that could potentially be interested, and this kind of continuous talking is very helpful to educate you and keep you learning.
Q: How can you source good CDDs on LinkedIn. Any tricks?
Definitely persistence. I am obsessive about getting great candidates that could match the role so I would skip on candidates that I know wouldn't be a fit, but a lot of people would just keep scouting no matter what, so I just focus on the ones that I really want, and I am very persistent. This is what happened with the country manager that I placed. He rejected me once, but I scouted him again and he got back to me and said we could have a call, so I think it's good to be persistent.
Q: A lot of new recruiters who don't have any experience would be worried that they don't have enough credibility to give advice to candidates. Do you think that your previous experience in IT helped you to gain credibility towards candidates?
I think my experience in IT helped it to know the values of technologies, so I want to understand the client fully, not just in terms of their culture but also the product they are offering. So, I want to understand fully why their product is better than other products in the market and I think that's why the engineering background helped me to understand the client fully in every detail.
Q: Message for the people who would like to join RGF?
If you are looking to grow your career without judgement and use your personal skills to it almost capability, I think RGF is the perfect fit for you.
RGF gives you the resources, the autonomy and you just must chase the results for your own good and I think this is the kind of environment that recruitment should be.
Q: Mutual parts of each high performer?
I think the most successful recruiters we have in the business are the most attentive ones, the ones that always pick up the calls first, and the ones that always reach out to the candidates before anyone else does. So, I think you must be quick in this kind of job because the top recruiters are always quick. Whenever they get a position they get right on the market, and they are always the first people to get the position, so they have that time advantage among other recruiters, and I think that's what makes the most successful recruiters.