Posted On 2018-08-17
Table of contents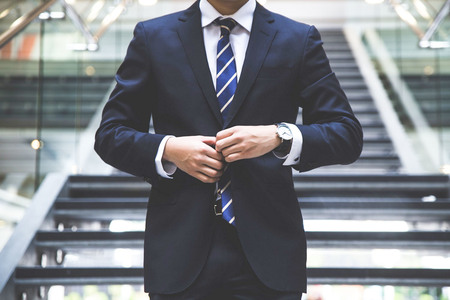 First impressions, how important is it?
As the saying goes, never judge a book by its cover. However, when it comes to an interview, first impressions can either make or break your chance to get the job.
As an interviewer, you can (almost always) judge whether or not you will reject that candidate in the first minute or two of the interview. So what can you do to improve your chances of having a good first impression?
4 tips to help you best prepare for an interview:
1. Don't go into an interview without knowing anything
"By failing to prepare, you a preparing to fail." This rings truer than ever when it comes to an interview, as preparation is essential to being successful in making an ace first impression.
Take the time to research about the company, so you know as much as possible about it. That way you'll be prepared to answer questions about what you know about the company and most importantly, WHY you want to join the company
2. Review the job description
Know as much as you can about the job. What is the hiring manager looking for? What are the typical characteristics of the people in this role? If you can, try to talk to people in this field of work to learn more insight into the role first hand from several different people to get as many different perspectives as possible
3. Know your interviewer
If the person coordinating your interview doesn't mention the interviewer's name, be sure to ask them specifically for the names of those people you will be meeting so you can do a little research! Take a minute or two and check out the interviewer on LinkedIn if you can find them. That will give you a sense of the person you'll be meeting with, as well as their career path and tenure with the company
4. Practice, practice and MORE practice
Practice doesn't always make perfect, and practicing doesn't mean memorizing word for word every single sentence you write. It is just about knowing or being able to assume what kind of questions the interviewer will ask you, and being able to give some background or at least examples to back up your answer. But following preparation comes the difficult part; execution!
5 key steps to make a killer first impression
1. Be on time
Not too early, not too late; the perfect time is 5-10 minutes before your interview starts. If you're running late, then call to let the interviewer know as soon as possible - this is common courtesy and often overlooked
2. Dress to impress
Don't go too overboard, and try to dress like yourself. Try to look professional and sleek (an oversized suit or a dirty shirt will not fare well)
3. Be nice to the receptionists / those who attend you prior to the interview
This tells a lot about character, and more often than not, interviewers will ask them what their first impression of the candidate was – were they polite? Were they friendly?
4. Make the first move
Don't be afraid to stand up and extend your hand first for the introductory handshake (keeping in mind to share a firm handshake), hiring manager's will like this as it shows your confidence and that you're excited and eager to be there – ready to jump into your interview.
5. Find common grounds
Finding a connection with the interviewer is incredibly important. Of course, the intention is not to come out as their best friend (it's best to keep things professional) but in any interview, you are selling yourself, your skillset and the fact that you're a fun person to work with! If you noticed the interviewer comes from the same school, the same city, or the same background as you, don't be shy to bring it up!
A Lasting Impression
Finally, leaving a great lasting impression is just as important as the first impression – always follow up with an email to thank the interviewer for their time, and touch on some topics you discussed during the interview to show you were taking notes.
It not only leaves a fantastic impression, but it keeps you at the top of the interviewers mind and shows your initiative and enthusiasm to join the company.
If you're interested to ace your first interview at RGF, apply here or contact Sarah Onishi at sarah.onishi@rgf-professional.com for a confidential chat today!
We have a lot of confidential job openings with excellent foreign companies and Japanese global companies! Our recruitment consultants will introduce you to excellent jobs that match your requirements.
Working at a global company has many advantages, not only for those who want to work globally and those who want to make use of their language skills, but also for people who strive to Unleash their Potential seek their own potential and have a healthy work-life balance.
RGF Professional Recruitment Japan supports the recruitment hiring activities of many of the top domestic and foreign capital companies in Japan. Various excellent companies including foreign and Japanese global companies located in Japan. Therefore, as a result, we can introduce the best career options for each person.to suite all types of career profile.
If you want to work in a global environment or globally, want to work in a place where you can perform more, or want toto a higher level and expand your career options in the future, please contact us. Our experienced consultants will do their best to support your career growth.