Posted On 2020-09-18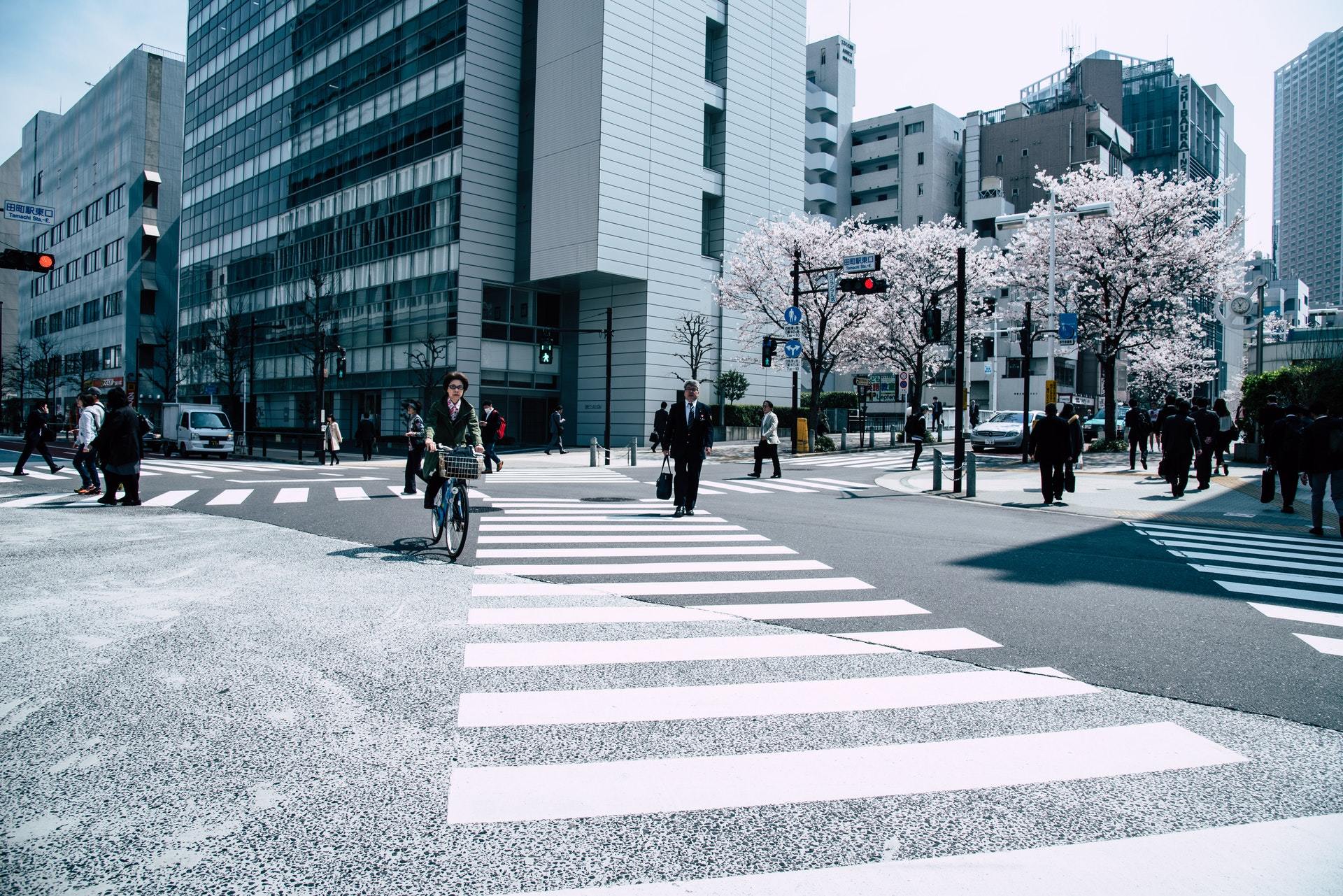 Japan is one of the largest and most developed economies of Asia and the world, where the quality of life is maximized and there seems to be no limit when it comes to technological advancement. For many working professionals, pursuing a career in Japan can be an appealing option. Nevertheless, Japan is also considered to have quite a distinctive work culture that sets them apart from the world. To what extent is this true?
Whether you're a Japanese born-and-bred resident thinking of nourishing a career in your motherland, or someone from outside of Japan who finds the country to be a fascinating environment to work in, understanding how the Japanese workplace is different in comparison to other countries will give you a much better glimpse of the opportunities this environment offers, as well as the challenges you may come across. Always test the waters before jumping in, right?
For this article, we will dissect the work culture of Japanese domestic companies and various aspects that it entails, such as the progress on immigration policy, lifetime employment, overtime work, employee dismissal, and national insurance, to help you get a closer look into what it's like to work in Japan.
1. It's getting easier to move to Japan for work
Immigration has long been a debatable topic in this homogeneous nation of 127 million people, but the ongoing aging population has pressed for Japan to look for alternatives from outside of the country.
In April 2019, with the purpose of tackling the national labor shortage, a new visa program was brought into effect to attract more foreign workers to Japan. As of October 2020, the number of foreign workers in Japan totaled to over 1.6 million, up 13.6 percent from a year earlier, making the highest level ever on record. It was also the 12th straight year of increase as companies continue to tackle the national labor shortage.
Being a foreigner working in Japan, there is definitely a concern for the lack of cross-cultural understanding and it can be easy to give in to the phrase "When in Rome, do as the Romans do". However, leaving your comfort zone will lead to personal growth. The world is what you make of it and if you're willing to provide input to others on how to make the workplace a more accepting environment for you, your coworkers will be willing to make these changes.
2. Lifetime employment has its pros and cons
Lifetime employment is the system where employees are hired straight after graduating from university and are expected to stay with the company all the way until their retirement. Professional experience, in many countries, is measured by how wide and varied one's career is, which goes hand-in-hand with the amount of money he or she can theoretically demand. It's the opposite in Japan. Back in the day, the system dictated that when you left a company to join another, your salary would go back to the bottom of the pyramid, because supposedly your worth was evaluated by the years you had worked for the same employer.
As a result, 'lifetime employment' usually comes with a negative connotation because compared to the past where it was embraced, many now believe it is outdated. In fact, only 8.8 percent of Japanese companies now have lifetime employment in place. So if this is something that you are skeptical about, remember that not many companies nowadays use this system anymore.
This employment practice, however, comes with job stability, and is something beneficial to both Japanese and foreign workers. For those that are looking for a stable career path or want to commit to a company for a long time, the system supports that. Furthermore, as the system was designed to take in people with little to no experience straight out of university, Japanese companies have extensive training programs, with everything being standardized, to ensure that their new additions can find the most suitable position within the organization.
3. It's much more complicated for Japanese companies to fire their employees
As a result of the lifetime employment system, the Japanese labor law is extremely protective of employees. Unlike companies overseas, those that operate in Japan have to go through this process with extreme care. Dismissals in Japan are strictly regulated under the Labor Contract Act, meaning employers are required to provide proof of objective reasons in order to fire someone and that the dismissal is not considered to be inappropriate in any way by general social terms.
There are very few cases in which employees are laid off at Japanese companies; unless there happens to be severe violations of the contract. Strict standards are also enforced in cases where employment termination happens as a result of downsizing, which can definitely help in response to uncertain times. Dismissals in Japan are not an issue to be taken lightly, as the government really puts in the effort to make sure their employees' rights are well protected.
4. Overtime work is still present, but things are changing
Source: Jon Spectacle, Unsplash
Yes, overtime is still pretty much an ongoing phenomenon and no, it's not compulsory. As an employee, you are entitled to clock out after 8 hours in the office, or take as many days off as indicated in the contract.
Despite the fact that the company never imposes this on their employees, there are certain factors like guilt or the desire to perform in front of the boss that contribute to why Japanese workers clock in more hours.
According to our Salary Watch for the Japan market, beginning in 2019 with the passage of the Work Style Reform Bill, the Japanese government has aimed to modernize the working culture by capping the amount of overtime employees are allowed to work and compelling businesses to encourage their employees to use their annual leave.
In addition to this, as a continuous effort in modernizing the work culture in Japan, companies are testing new ways of working. For instance, Microsoft Japan tested their new initiatives of a 4-day work week in the summer of 2019, and found to have a 40% increase in their overall work productivity.
Another point worth mentioning is that, with these trying times we're all experiencing in 2020, as organizations look toward the future, many are putting in place new ways of working to increase employee performance, through flexible work arrangements and an array of digital tools. In fact, according to RGF's Market Pulse Survey, 79.8 percent of businesses surveyed plan to continue implementing flexible work post-COVID-19.
5. PCDA cycle is highly utilized
If there is one method that sums up the way Japanese companies operate, look no further than PCDA. The acronym stands for 'plan-do-check-act', which is a classic work method in the Japanese office. It's how decisions are made, strategies are created, and work is executed. Similar to how a circle has no end, the PCDA cycle is to be repeated again and again as part of Kaizen (continuous improvement).
The plan-do-check-act should be carried out in a chronological order:
Plan: Recognize an opportunity for a change and start planning.

Do: Test the plan with a small-scale implementation.

Check: Review the test and analyze the result to ensure the tested execution aligns with the desired result.

Act: Take action based on what you have learned from the previous step. If the test did not work, go through the cycle again with a different plan. If it succeeded, incorporate the lessons learned into a bigger plan. "Act" emphasizes on adjusting the process and workflow to make the next cycle of "do" more effective.
PCDA is a system to help individuals develop critical thinking. Toyota is a strong advocate of this method, having called it as "Building people before building cars". PCDA is a culture of critical thinking, helping Japanese companies innovate and staying ahead of competition through meticulous problem solving.
6. Working in Japan means having a secured public medical insurance
If you are a full-time employee in Japan, you pay into and get to receive the benefits of shakai hoken, which is the national social insurance that offers health insurance, public pension and even unemployment insurance. Working as an expat, you can receive the same medical service as a Japanese person.
While there are quite a few countries where public health insurance is not supported or poorly implemented, Japan offers a medical insurance that can be considered top level in the world. Japan's Employees' Health Insurance (EHI) and the Employees' Pension Insurance (EPI) serve the purpose of help stabilizing the lives of company workers in case of old age, disability or death, especially if you're someone who is working paycheck to paycheck.
Japanese companies, with many of them from the IT industry, are making remarkable efforts in hiring foreign workers to join their operation. For instance, in 2012, Rakuten - the leading Japanese ecommerce company - decided to fully adopt English as their official language to be used in the office, and since then has actively hired a large volume of foreign workers. Granted, the Japanese work culture is so unique that it can take some time to get used to, but it is undeniably an exciting opportunity for professionals who are looking to challenge themselves and expand their career. It is also worth mentioning that changes are slowly being implemented through government initiatives and the new generation of globalized mindset. For foreigners looking to build a career in the land of the rising sun, the time indeed has never been better than before.
We have a lot of confidential job openings with excellent foreign companies and Japanese global companies! Our recruitment consultants will introduce you to excellent jobs that match your requirements.
Working at a global company has many advantages, not only for those who want to work globally and those who want to make use of their language skills, but also for people who strive to Unleash their Potential seek their own potential and have a healthy work-life balance.
RGF Professional Recruitment Japan supports the recruitment hiring activities of many of the top domestic and foreign capital companies in Japan. Various excellent companies including foreign and Japanese global companies located in Japan. Therefore, as a result, we can introduce the best career options for each person.to suite all types of career profile.
If you want to work in a global environment or globally, want to work in a place where you can perform more, or want toto a higher level and expand your career options in the future, please contact us. Our experienced consultants will do their best to support your career growth.