Posted On 2020-12-11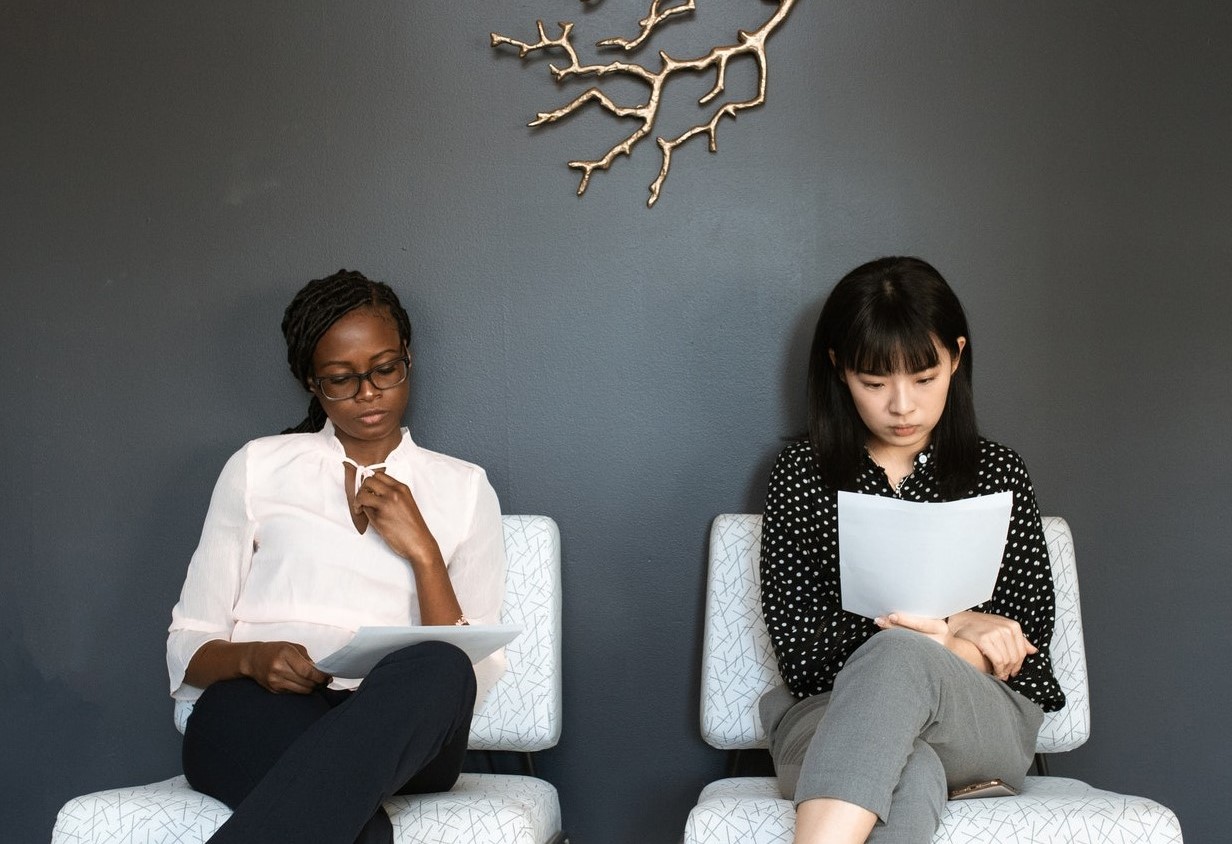 Japan is a great place to gain some work experience, especially if you are in the fields of technology, industrial and art. You arrive in Japan, having prepared yourself for the job hunting journey ahead with a well-written resume, thinking it has done your skills and expertise justice and that it will be of interest for Japanese companies who are looking for global talent. But just as unique as Japan's work culture is compared to other countries, did you know that Japanese resumes also differ significantly from the English resume you're familiar with?
When applying for jobs in Japan, you will generally need two documents in Japanese: a general resume (Rirekisho 履歴書) and a career-specific resume (Shokumu keirekisho 職務経歴書). These two resumes go hand in hand but serve very different purposes, so not having any of them on your application will be considered as a lack of information.
Rirekisho履歴書

Shokumu keirekisho 職務経歴書

Content: your general background (education, overall work experience, date of birth, contact information)
Used to gain a general understanding of who you are
Required for all applications (including part-time positions)
Kept as an employee's record after hiring

Content: Your career history in details
Used to assess whether you have the practical abilities and experience the company is looking for
Mainly required for working professionals with existing full-time experience
Why should you create resumes following the Japanese format?
Because the two resumes have long been a tradition in the job hunting process in Japan, HR professionals from Japanese companies are used to reading this format. They know which section to look at to spot the information they need, and it doesn't take them too long to gain a general understanding of your work history. This is why it's always beneficial to present your experience using the standardized Japanese resume, so that Japanese employers can better grasp your past experiences.
Having a resume following the Japanese format on your application will also show that you can be a potential fit for the country's work culture. The fact that you are putting in the effort to create this resume shows your willingness to adapt to the business etiquette here. Handing in a Japanese-formatted resume as a foreigner indicates that you understand and respect the different corporate culture of Japan.
Download our free Japanese and English Resume Template here.
Rirekisho 履歴書
The Rirekisho presents your past education and professional experience in a standardized and somewhat restrictive format, without going deep into the roles, responsibilities, and experience you gained throughout your career. This resume format is a norm in Japan and is familiar to even high school and university students, making it accessible everywhere. You can find these printed blank resumes from any local convenience store for around 100 yen.
A Rirekisho is divided into 5 sections:
1. Your basic information
This section includes your information such as your name, date of birth, address and phone number. Compared to an English resume, the Japanese resume asks for more personal information, and having a photo is mandatory in the first section. Do make sure to stick your ID photo (ideally 3x4) on the far-right box.
2. Your education and work experience
When writing down your education and work history, make sure the dates are correct. You should only be listing up the institutions without any additional information. The milestones here should be presented in a chronological order, with the most recent being mentioned last. This differs from the reverse-chronological order of an English resume, but is the standardized order in Japan.
3. Your qualifications, certificates「免許・資格欄」
Qualifications are very important for any type of resume as it is the concrete proof of your skills. For the Rirekisho, there's a separate section for you to indicate your qualifications and certificates. If you have passed a Japanese-Language Proficiency Test (JLPT) before, make sure to include it here to help the hiring personnel understanding your Japanese proficiency.
4. Self-introduction and your reasons for applying
The resume provides you with an entire box to explain your reasons for applying to this job. Keep in mind these 3 points when explaining your reasons:
Why did you choose this company?
Why did you want to apply to this job?
How can you, as an individual, contribute to the company?
Avoid writing too much generic information that can be applied to every position. This is the only part of the Rirekisho where you can showcase your passion for the company and the position, which can likely set you apart if your reasoning speaks to the hiring manager.
5. Other information
Your interests and hobbies outside of work will not directly affect any judgment the hiring manager has about you, but can possibly give you a lasting impression when they evaluate the interview after.
Shokumu keirekisho 職務経歴書
In contrast to the Rirekisho, the Shokumu keirekisho gives you more than enough space to explain your experiences in details, so that the hiring manager can have a deep understanding of what you have accomplished and are capable of doing in your domain based on your previous work. This is why it is useful mainly for those with existing professional working history. When compared to an English resume, the Shokumu keirekisho provides a lot more information on the company itself and your responsibility within the company.
The format of a Shokumu keirekisho is less standardized in comparison to a Rirekisho, and you are free to include any information that you find relevant to your experience. In general, a typical Shokumu keirekisho should include:
1. Job summary
Explain what you have been working on professionally after graduating from university. In comparison to a Rirekisho, the biggest difference is you should not talk about your education for more than 1 or 2 sentences.
2. Work experience
For each position you held in your past companies, be sure to include:
Company information (name of the company, number of employees, corporate capital, business contents, etc.)

Period of employment

Job title

Task (team size, responsibility, job description)

Skills applied on the job

Achievements
3. Qualifications, certificates
Much like the Rirekisho, make sure to include your qualifications here, along with the years when you attained them.
4. Language capabilities
If you speak more than one language, be sure to include those languages' proficiency to increase your competitiveness in the first round of resume screening.
5. Self-promotion
What are your selling points? What do your experiences say about you? How are you different from other applicants? This final section is where you tie all the previously mentioned elements and score that final goal. The Rirekisho also has this section, but you have a lot more space here to expand on your strengths and aspirations.
Download our resume templates and industry-specific samples in both English and Japanese for free here.
Key points to keep in mind when creating your Japanese resumes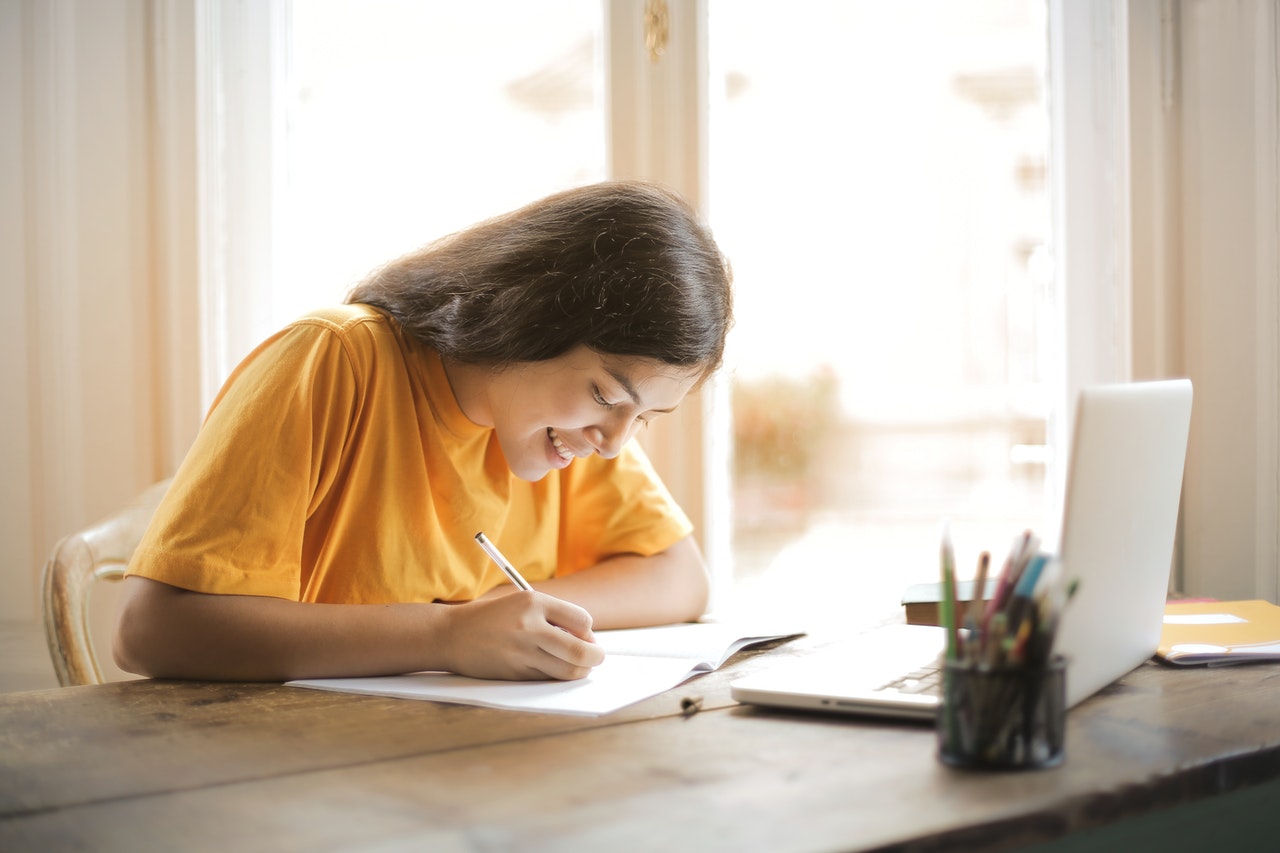 Source: Andrea Piacquadio, Pexels
Don't leave any boxes empty
It's highly encouraged that you fill in every box on the Rirekisho and the Shokumu keirekisho. However, if you really don't have anything to include, make sure to write 「特になし」, which translates to 'nothing in particular'. Your interviewer might think you missed a section if you leave a box completely blank.
The order of your Shokumu keirekisho is up to you
For a Rirekisho, you should organize all your milestones in a chronological order, from the earliest to the most recent. The format is the opposite to that of an English resume.
For a Shokumu keirekisho, there are three ways for you to present your milestones:
Chronological: It's standard in Japan to list your latest, most recent milestone last. This is similar to how you should write your Rirekisho.
Reverse-chronological: Use this format if the position you are applying to is the most similar to your latest work experience.
Position-based: In the two previous orders, you start by indicating the period of your employment and follow that timeline accordingly. With position-based presentation, you categorize by the type of work instead of a linear work timeline. This can also be presented in the form of your skills or area of expertise.
Use your Shokumu keirekisho to explain unclear details on the Rirekisho
If there's any inconsistency in your educational background and work history, for example, employment gaps or a sudden career move, explain it in your Shokumu keirekisho. Think about which part the hiring manager might question when reading your Rirekisho, then provide more details about this here.
Make sure to double check
Before submitting your resumes, make sure to check not just for spelling mistakes but also if the paragraphs are easy to read, your Japanese tenses are consistent, your skills and strengths are highlighted, and the examples and numbers you listed are correct and specific enough.
We have a lot of confidential job openings with excellent foreign companies and Japanese global companies! Our recruitment consultants will introduce you to excellent jobs that match your requirements.
Working at a global company has many advantages, not only for those who want to work globally and those who want to make use of their language skills, but also for people who strive to Unleash their Potential seek their own potential and have a healthy work-life balance.
RGF Professional Recruitment Japan supports the recruitment hiring activities of many of the top domestic and foreign capital companies in Japan. Various excellent companies including foreign and Japanese global companies located in Japan. Therefore, as a result, we can introduce the best career options for each person.to suite all types of career profile.
If you want to work in a global environment or globally, want to work in a place where you can perform more, or want toto a higher level and expand your career options in the future, please contact us. Our experienced consultants will do their best to support your career growth.