Posted On 2018-04-26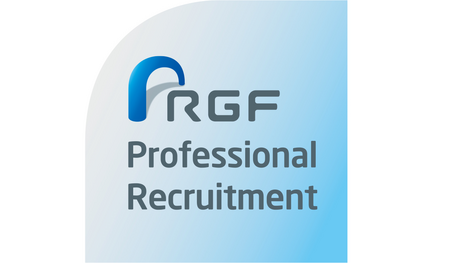 Welcome to our blog!
We are glad to announce that RGF Professional Recruitment Japan, a global brand of RECRUIT, has launched official blog today. We will post our information, tips for interviews and other topics.
Since this is our very first blog post, we would like to introduce ourselves and give you a message from Hiroki Nakashige, Managing Director of RGF Professional Recruitment Japan.
Who We Are
RGF is the global brand of Recruit which operates Asia's largest recruitment services business and aims to be the dominant market player in Asia.
Focusing on recruiting bilingual, global professionals from a functional perspective across all industry sectors, RGF's specialist consultants and experienced management team have extensive knowledge of the local market. This coupled with the Recruit brand and infrastructure positions RGF at the forefront of the recruitment sector, enabling us to attract the market's leading talent for our clients. With core strengths in middle management, we specialize in Sales and Marketing, HR, Legal, Office administration, Finance and Accounting, Front and Middle office positions within Financial Services and Real Estate, IT, Consulting, Mechanical engineering, Specialist Healthcare positions and Contract roles.
With our rapid growth and ability to attract and hire the leading recruiters in the market, we endeavor to provide superior service to our clients and candidates. Whether you are a bilingual professional seeking career opportunities or a global organization looking to hire the market's leading talent, we welcome the opportunity to partner with you to achieve your individual and organizational goals.
Looking forward to seeing you
Again, thank you for visiting our blog. As we all know, it is hard to catch up appropriate information of recruitment because everything has been changing rapidly in this world. Therefore we would like to help you with this blog.
As a bilingual recruitment company, our sight is not only domestic but also global. If you are looking for a global career, you should check our blog out. If you would like to work for global/multinational companies, you should check it out as well!
We are looking forward to seeing you one day!
We have a lot of confidential job openings with excellent foreign companies and Japanese global companies! Our recruitment consultants will introduce you to excellent jobs that match your requirements.
Working at a global company has many advantages, not only for those who want to work globally and those who want to make use of their language skills, but also for people who strive to Unleash their Potential seek their own potential and have a healthy work-life balance.
RGF Professional Recruitment Japan supports the recruitment hiring activities of many of the top domestic and foreign capital companies in Japan. Various excellent companies including foreign and Japanese global companies located in Japan. Therefore, as a result, we can introduce the best career options for each person.to suite all types of career profile.
If you want to work in a global environment or globally, want to work in a place where you can perform more, or want toto a higher level and expand your career options in the future, please contact us. Our experienced consultants will do their best to support your career growth.