Posted On 2019-12-16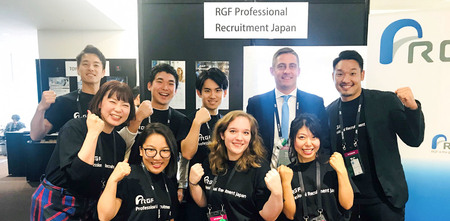 Hi, I'm Sahara from RGF Professional Recruitment Japan and I am part of RGF Professional Recruitment Japan's Digital Team. My team supports a wide range of clients, from well-known global companies to start-ups that aim to introduce big innovations in the future.
How do you search for information about start-ups, their latest products, and the digital services they offer?
We also assist and provide various market information to people like engineers, designers, and product development directors in order to address the career challenges they are facing. Thus, we might meet you in events that offer market insights. We normally attend events like these so that we could catch up on the latest information about the tech industry every day.
In that context, our digital team participated in TechCrunch Tokyo 2019'as a Gold Sponsor. This is the first time we've sponsored TechCrunch Tokyo.
As many of you know probably know, 'TechCrunch Tokyo', the biggest event related to start-ups and technologies, was held at Shibuya Hikarie on November 14th and 15th. One of the highlights of TechCrunch Tokyo is the "Start-up Battle" which is a pitch contest where star-ups compete with each other. These startups, however, should have been established 3 years ago or less and have officially launched their products or services less than a year ago. Around 130 companies, which is a record-breaking number, applied for this year's start-up battle and only 20 companies that passed the document screening were given the chance to present their pitch.
In addition to that, a lot of start-ups introduced their fascinating products and services in the booths area and foreign companies gave their presentations in the big hall. It was an event where I can vividly appreciate the phrase "ideas from an entrepreneurs' mind change Japan and the world", which was also showcased on TechCrunch's website.
This time, my colleague Takahashi and myself, Sahara, who are both in the frontend team at RGF PR Japan, would like to share some information about the companies we felt were impressive in TechCrunch Tokyo 2019.
Please take a look!
--------------------------------------------------------------------------------------------------------------------------
Hi, I'm Takahashi from RGF Professional Recruitment Japan. I'm mainly supporting those who are looking for a new job as a PM, designer, frontend, and mobile engineer.
I had a very meaningful time at last year's TechCrunch Tokyo and I'm glad to that we participated in this year's event as a Gold Sponsor!
Quite a lot of you ask us about it but we actually support both start-ups and multinational companies. Therefore, no matter the size of your company or what kind of business you are doing, feel free to contact us if you are having trouble with hiring.
What I enjoyed the most at TechCrunch Tokyo 2019 is the Start-up Battle. I really looked forward to it as fascinating start-ups like MUSCA and POL had participated last year. One start-up that stood out during the Start-up Battle at this year's event was Space Engine Co., Ltd. Although they were not selected as one of the top six companies eligible to be part of the final round, they were nonetheless fascinating to me.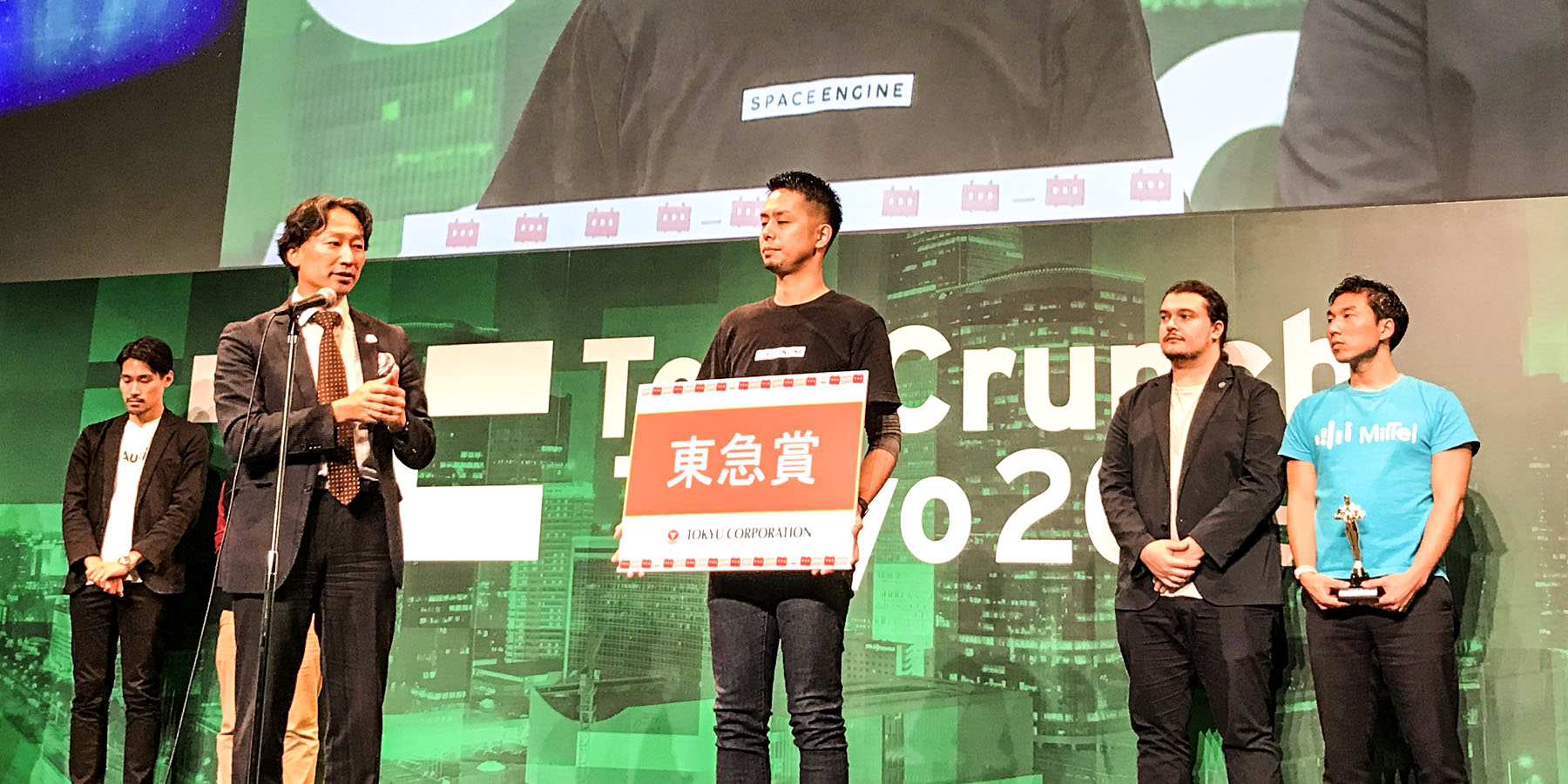 Established in 2018, Space Engine is expanding its business by creating a wholesale marketplace where they match brick-and-mortar stores with manufacturers or brands who want to sell their products offline. It is said that besides the common retail shops establishments like movie theaters and hair salons are also using this service. Now both suppliers and stores can more easily engage in a new business opportunity together. Within a year after the release of its service, they made it possible to be the intermediary between 50,000 transactions.
While it seems that the online stores have grown to be more streamlined and things like D2C have become popular, in reality, the profits from online sales are declining. Space Engine's CEO Hiroshi Noguchi, who has experience in establishing a business in Silicon Valley, focused on this point and released the service. He is a very cool and energetic person as I talked with him on the day.
If a supplier uses the service of Space Engine, it can sell its products to a brick-and-mortar store without any risks and heavy overhead costs. I think the system is also appealing to the stores as it can make profits solely by only providing space from their store. In addition, the members of BASE can get a discount as it has established a business partnership with BASE Co., Ltd., the company running the online shop management service.
I'm looking forward to the future business of Space Engine with its mission of 'making the freedom of retail available to everyone!
--------------------------------------------------------------------------------------------------------------------------
I'm Sahara and I'm part of the digital frontend team of RGF PR Japan. I am in charge of helping your hiring needs for the positions of PM, designer, frontend, and mobile engineer. Allow me to share with you the start-up that was the most impressive to me.
Actually, it was my first time participating in TechCrunch Tokyo. So it was also my first time to witness the Start-up Battle, which was very engaging especially the way presenters (I think most of them were CEOs) were talking passionately about their services in such a limited amount of time.
From the 20 companies who passed the document screening emerged the six winners of the first round: Linc'well, Autify, SE4, RevComm, KAICO, and Basset. Each of them had excellent products/services and when asked questions by the judges, they gave appropriate answers backed up by business insights and market trends.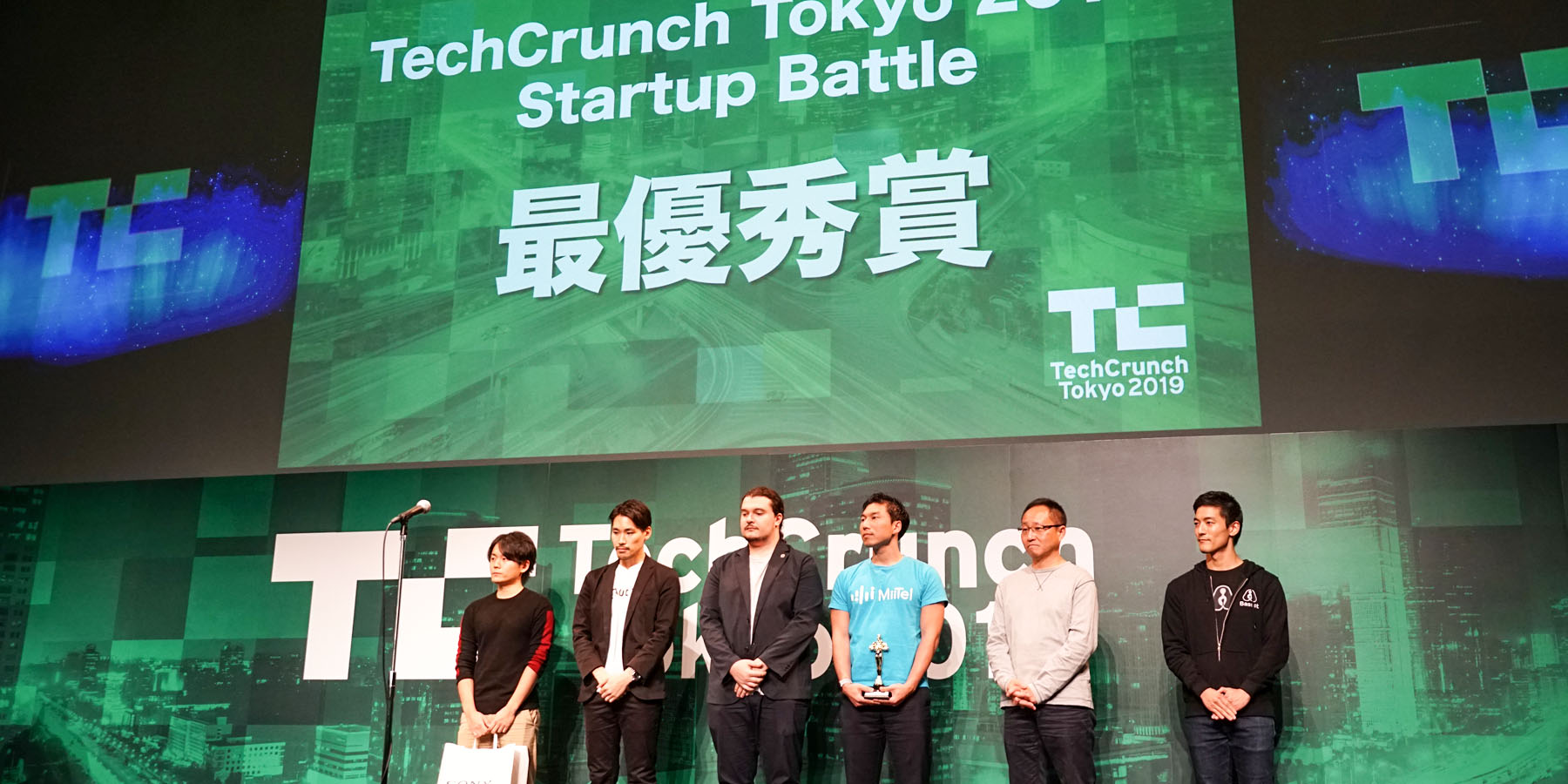 The finals were held on the 2nd day and these six finalists competed against each other. Revcomm won the first place. This company develops and sells the cloud-typed IP telephone service 'MiiTel', which is equipped with a voice interpreting AI.
I was fascinated not only by its high quality but also by the engaging presentation made by the CEO, who used to work at Mitsubishi Corporation. In addition, the contents of the presentation were so good that I could easily imagine that a lot of companies will be utilizing RevComm's services in the future.
Among those excellent companies, Autify Co., Ltd. was also one that caught my attention. The company is developing a platform that automates software QA/QC through AI. This, for me, had huge value, as it has the potential to resolve the software errors and defects at a bigger, wider, and faster scale.
Currently, a method known as 'Agile Development' is being widely used but one of its process' major issues is software QA/QC. The platform Autify created is a B2B service that automates the operation using the power of AI. It is said that if you use the service, you can easily automate the QA/QC of a web application even if you are not an engineer. This is completely different from the manual process currently undergone these days, which requires a huge amount of time and impedes a faster launch or release.
The CEO, Mr. Chikazawa, made the presentation with such great passion and their pitch made me understand their purpose-driven thoughts to resolve the errors and defects within the web industries. They've already been expanding their business abroad and it makes me feel excited to witness the growth of a Japanese service not only within the country but also the entire world!
In addition, when Salesforce awarded their sponsor prize to Autify, it praised them saying 'as we visited their booth, the person in charge of customer success treated us very well'. I was impressed when I realized that they are not only excellent at the business model or service but also at teamwork and they have talented people with great personalities.
--------------------------------------------------------------------------------------------------------------------------
We were able to listen to the stories of various start-ups as well as talk with their engineers at this year's TechCrunch Tokyo. I think it was a good opportunity to catch up on the latest trends and information about the tech industry where new technologies and services are created every day. Moreover, we could also raise awareness towards RGF PR's brand by participating as a sponsor.
We, the Digital Team of RGF PR Japan, would like to continuously provide top talent to help contribute to the growth of various companies including start-ups. We also hope that we could be the closest partner to those seeking to build a rewarding career in engineering, design, and development.
If you are considering hiring new talents or are thinking of changing your current job, please feel free to contact us!
We have a lot of confidential job openings with excellent foreign companies and Japanese global companies! Our recruitment consultants will introduce you to excellent jobs that match your requirements.
Working at a global company has many advantages, not only for those who want to work globally and those who want to make use of their language skills, but also for people who strive to Unleash their Potential seek their own potential and have a healthy work-life balance.
RGF Professional Recruitment Japan supports the recruitment hiring activities of many of the top domestic and foreign capital companies in Japan. Various excellent companies including foreign and Japanese global companies located in Japan. Therefore, as a result, we can introduce the best career options for each person.to suite all types of career profile.
If you want to work in a global environment or globally, want to work in a place where you can perform more, or want toto a higher level and expand your career options in the future, please contact us. Our experienced consultants will do their best to support your career growth.