Posted On 2020-11-16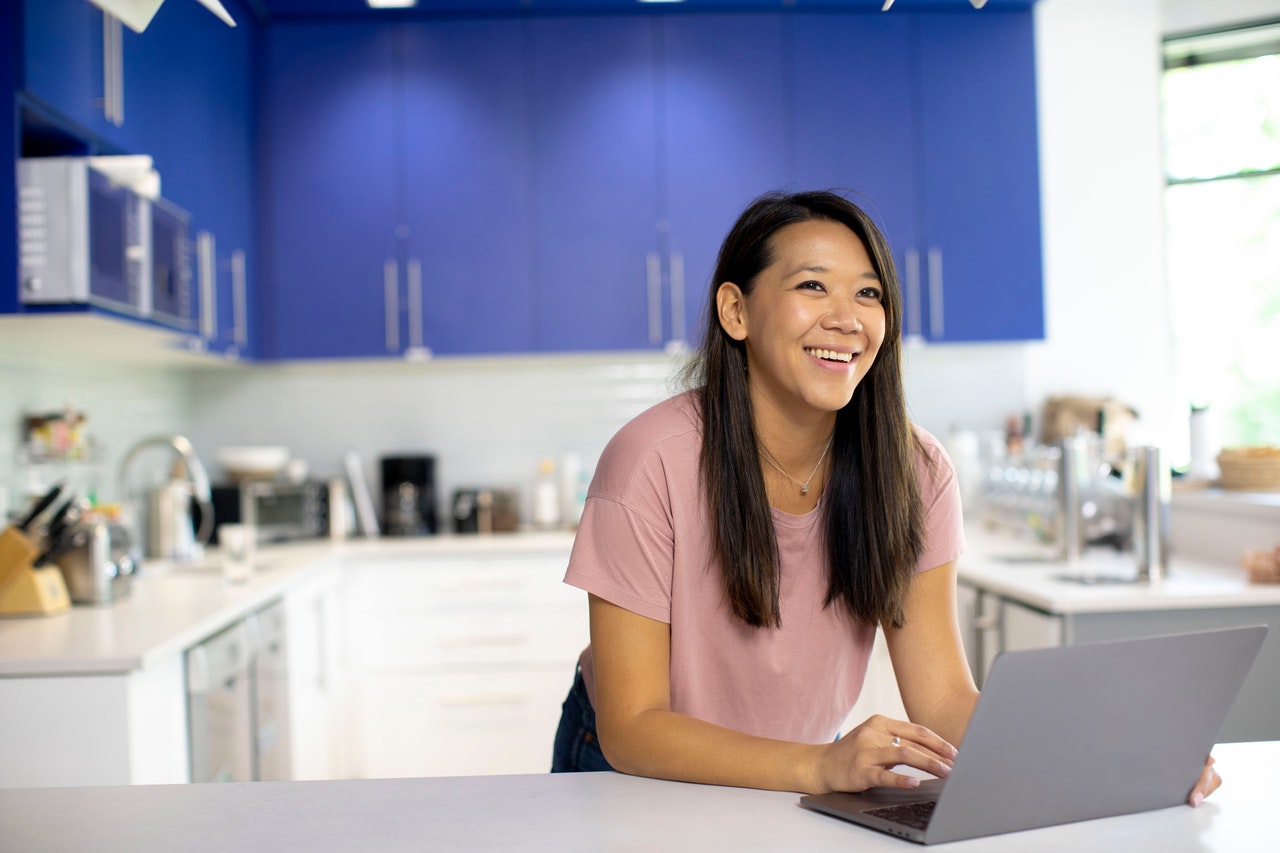 Telecommuting, or remote work, is the working style where professionals are allowed to work outside of a traditional office environment. In recent years, especially with this year being a turning point, companies around the world have been implementing a work-from-home system, some even permanently, making this a workplace phenomenon. Across most Asian markets, including Japan, flexible work arrangements have been put in place, resulting in an acceleration of a "new way of working", which respects the diversity of the working environment and utilizes technology.
Our 2020 Talent in Asia report also indicates that 94 percent of companies in Asia have adopted flexible work, granted that the status of infection and government measures are different between countries. In fact, 66 percent of the 3,216 respondents surveyed for our report say that remote working is one of the 3 most important factors of work-life balance.
In the professional working world, this past year has definitely proved us all that flexibility and remote working can – and does – work for many companies across a variety of industries. With the stigma around remote work easing, here are the industries and functions that offer autonomy to candidates' working hours in 2021.
IT or Web Engineer
Professionals in the field of technology should be able to find remote working opportunities quite easily during these changing times. IT and web engineers are usually familiar with the concept of work-from-home because their work can be done entirely on their personal computer, be it network design or website creation. Another reason why IT and web engineers are suitable for remote work is because the result of their work is usually clear to evaluate.
Consulting
Many companies do not require their consultants to be stationed in an actual office, leaving remote work a very common option. It's not necessary that consultants have to go into the office to outsource their knowledge, skills and expertise to their clients. With the online channels we all have now, consultants can easily communicate with their clients via chat or email. Communication tools such as Zoom, Teams, or Slack are also making remote work a lot easier.
Customer support
Providing support to others from the comfort of your own home sounds like a dream, yet it's probably one of the easiest occupations to transition into remote work. Customer support responds to inquiries from customers, which can be done entirely online instead of face-to-face. Some of the jobs within the range of customer support are online chat agent, technical support, and home call center agent. The nature of this job has always been flexible, as positions can be full-time or part-time, and many companies will offer flexible schedules that include daytime, nighttime, or weekend shifts.
Secretary
The nature of secretarial work is applicable for remote work. The occupation's common tasks such as receiving phone calls, scheduling and managing emails are transferrable from an office desk to a home-based environment. As long as you can stay in touch with your employer via phone, email, or chat, there shouldn't be too much of an obstacle when transitioning to a home office as most things can now be done through a computer screen. There are many companies that now hire administrative positions with the option of remote work included in the description. For instance, "Remote EA" (https://www.rgf-professional.jp/en/job/EA-working-from-home-/).
Marketing
Whether you work in-house or for an agency, marketing is a job that can be done remotely with the right technologies. As digital marketing gradually grows into a crucial part of any businesses, there are now more and more marketing jobs that allow you to do everything from just your computer, regardless of the location. Some of the work-from-home marketing jobs are SEO specialist, Social Media Specialist, Influencer Marketer, Content Marketer, Digital and Email Marketer, Public Relations Coordinator, and so on.
Accounting
The job of an accountant doesn't give the impression of a remote occupation. Many tasks that are typical to the job require hard copy of the documents, in-person signatures, or physical invoice delivery. However, more and more companies these days are leaving the traditional paper-based transactions and adopting new technologies to shift everything digitally. For example, linking credit cards, introducing an online expense settlement system, or digitizing receipts and invoices are some of the efforts in digitalizing the process.
Translation
Since translation is a job that has very clear result indicators, it can be done at home, instead of in an actual office. Translators can especially take advantage of remote working to take up a few projects or work with several clients at a time. The job will put you under strict deadlines, but the execution will be in your control.
The skills you will need for successful remote working
Source: Anna Schvets, Pexels
High command of communication skills in both writing and conversation
Despite being important in any given situation, your communication skills will shine through especially during this transition to remote work, as face-to-face interaction will be replaced by phone calls, emails, and messages. The ability to convey one's thoughts and read the intentions of the other person in sentences and conversations will prove your ability to adapt. In a remote team setting, without effective communication, your team will lose one of its most essential components - collaboration.
Self-discipline
Working from home will undoubtedly change many of your old 9-to-5 habits. Without self-discipline, it's easy to get carried away with the comfort at home and fall behind on deadlines or become inconsistent with your work performance. That is why self-discipline is extremely crucial when it comes to working from home. No matter what this new working schedule is for you, you need to maintain the consistency to keep yourself on track and avoid feeling unmotivated.
Self-evaluation or self-improvement skills
During this transition to remote work, it's important to stay objective when evaluating your own work to understand where your work efficiency stands in comparison to the conventional 9-to-5 workflow. You will need to look back on your results and align that to the goals you initially set. If you are not achieving your goals, make sure that work-from-home is not the cause and look for ways to improve the situation.
Task-oriented and multitasking skills
Working from home means that you will have more authority when it comes to deciding which tasks to prioritize and which tasks to focus on later. It also means that you'll likely be juggling between several chat rooms and touching on several projects at the same time. Responding to your teammate's questions while working on your own project right after getting off an online meeting is just a typical day in your home office, yet it can be quite daunting to digest. Being able to juggle between the various situations coming your way and decide which one to put your mind to first is a great skill – a very much needed one particularly for remote work.
As businesses implement more flexible working options for the future, they have also been taking various measures to help increase productivity. Some of these could be more frequent scheduled video calls within the team, regular and open updates through internal channels, or clear KPI and goal setting between reporting managers and their subordinates.
If you want to apply for jobs that can be done remotely but are uncertain about your suitability for the position or the new working style, consider arranging a consultation with a recruitment agency. Here at RGF Professional Recruitment Japan, not only will we be able to introduce remote jobs that will match your experience and skills, but we can also provide you with advice and tips for successful remote working and easing into the new normal.
We have a lot of confidential job openings with excellent foreign companies and Japanese global companies! Our recruitment consultants will introduce you to excellent jobs that match your requirements.
Working at a global company has many advantages, not only for those who want to work globally and those who want to make use of their language skills, but also for people who strive to Unleash their Potential seek their own potential and have a healthy work-life balance.
RGF Professional Recruitment Japan supports the recruitment hiring activities of many of the top domestic and foreign capital companies in Japan. Various excellent companies including foreign and Japanese global companies located in Japan. Therefore, as a result, we can introduce the best career options for each person.to suite all types of career profile.
If you want to work in a global environment or globally, want to work in a place where you can perform more, or want toto a higher level and expand your career options in the future, please contact us. Our experienced consultants will do their best to support your career growth.