Posted On 2021-07-30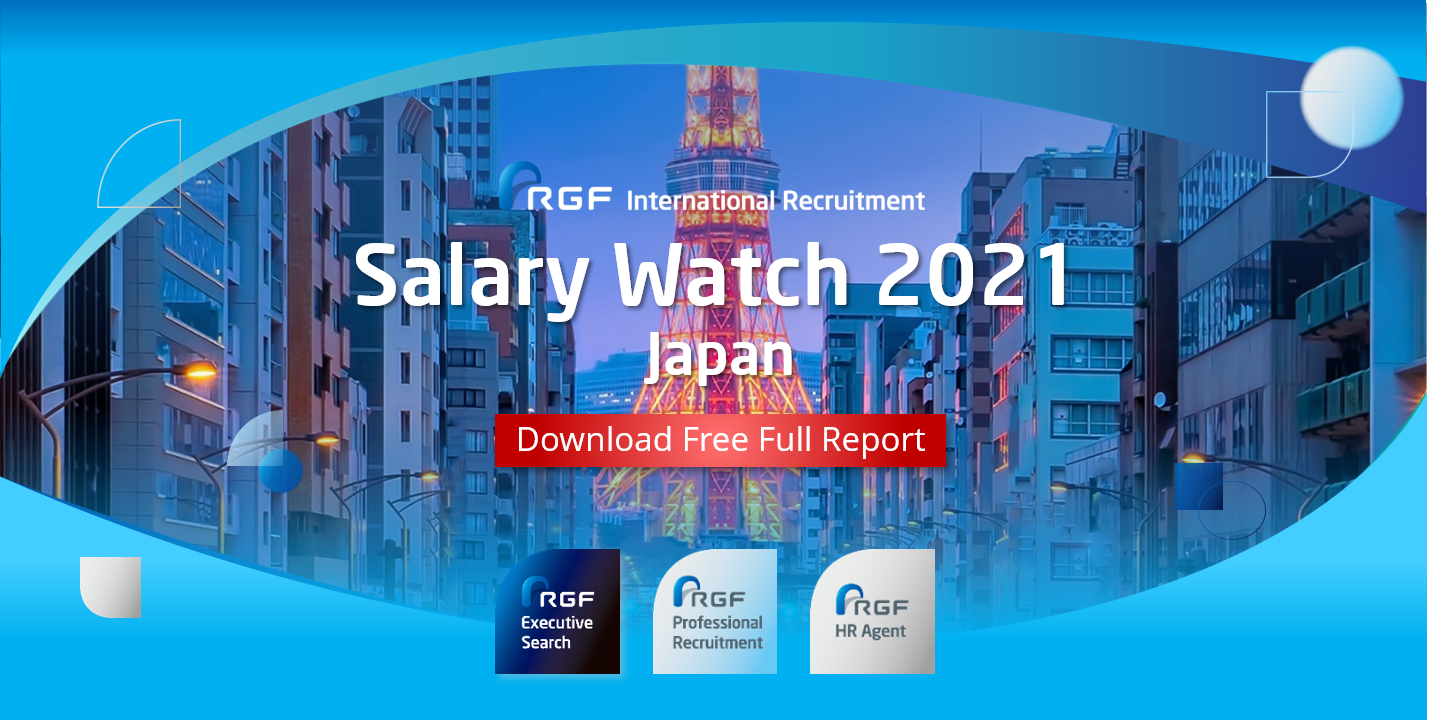 RGF Salary Watch 2021: Japan
The RGF 2021 Salary Watch – Japan report is now available. Find out through this report the latest salary data and the top projected salary increments of over 300 positions in Japan across different industries and functions.
RGF's Salary Watch: Japan report has been conducted with the aim of better understanding the salary trends and data across all industries and job levels for the bilingual market in Japan. This report is based on the RGF-owned talent pool covering more than 27,000 candidates (collected from April 2020 to April 2021). In addition to the salary data provided in the report, it also presents the information in terms of "Expected Annual Salary Increments % in 2021", "Hot jobs - Projected increment % when switching jobs", and corresponding "Skills in demand" for employers and talent's reference.
This report is part of a series of salary reports covering 4 markets across Asia: Mainland China, Singapore, India, and Japan.
Download the report now to gain insights into the Japan job market.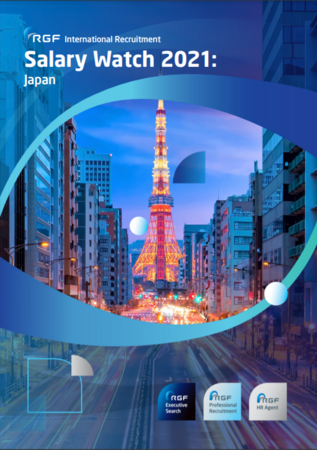 Salary Watch 2021 for other markets:
Download the report now to gain insights into the Singapole, China and India market.
We have a lot of confidential job openings with excellent foreign companies and Japanese global companies! Our recruitment consultants will introduce you to excellent jobs that match your requirements.
Working at a global company has many advantages, not only for those who want to work globally and those who want to make use of their language skills, but also for people who strive to Unleash their Potential seek their own potential and have a healthy work-life balance.
RGF Professional Recruitment Japan supports the recruitment hiring activities of many of the top domestic and foreign capital companies in Japan. Various excellent companies including foreign and Japanese global companies located in Japan. Therefore, as a result, we can introduce the best career options for each person.to suite all types of career profile.
If you want to work in a global environment or globally, want to work in a place where you can perform more, or want toto a higher level and expand your career options in the future, please contact us. Our experienced consultants will do their best to support your career growth.