Posted On 2021-07-30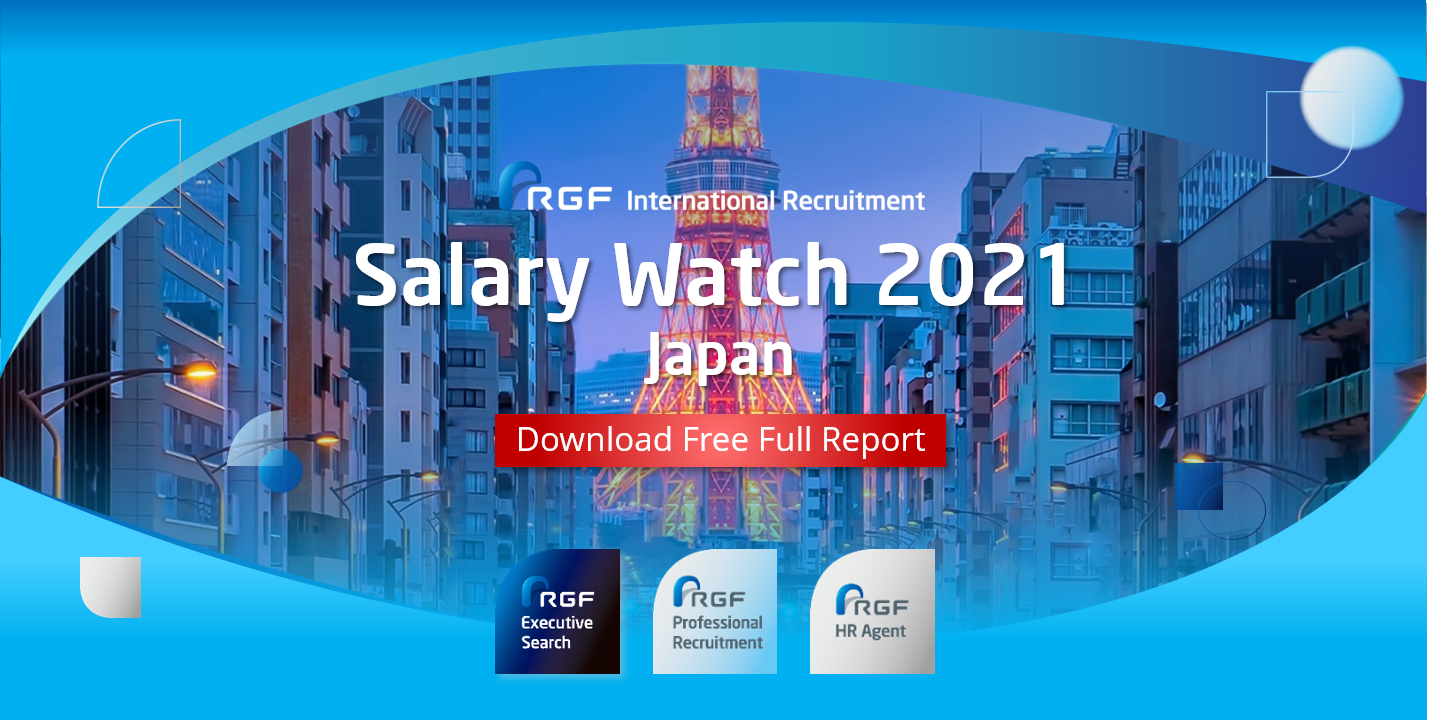 RGF Salary Watch 2021: Japan
The RGF 2021 Salary Watch – Japan report is now available. Find out through this report the latest salary data and the top projected salary increments of over 300 positions in Japan across different industries and functions.
RGF's Salary Watch: Japan report has been conducted with the aim of better understanding the salary trends and data across all industries and job levels for the bilingual market in Japan. This report is based on the RGF-owned talent pool covering more than 27,000 candidates (collected from April 2020 to April 2021). In addition to the salary data provided in the report, it also presents the information in terms of "Expected Annual Salary Increments % in 2021", "Hot jobs - Projected increment % when switching jobs", and corresponding "Skills in demand" for employers and talent's reference.
This report is part of a series of salary reports covering 4 markets across Asia: Mainland China, Singapore, India, and Japan.
Download the report now to gain insights into the Japan job market.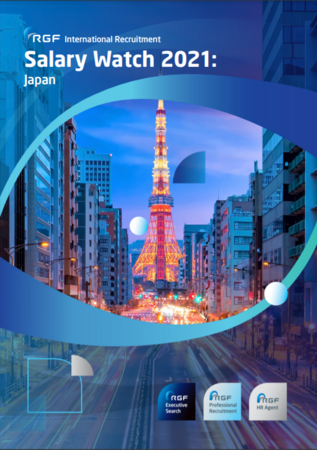 Salary Watch 2021 for other markets:
Download the report now to gain insights into the Singapole, China and India market.