Posted On 2019-06-17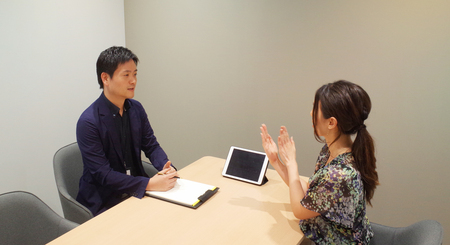 Given the large volume of applications received each day, recruiters and HR managers have little time to read and analyze your resume. It is therefore essential to take the time to think about the very first image you will be presenting to them. Writing an effective resume will allow you to stand-out during the first phase of the selection process. To help you get through the shortlist, here are seven elements that recruiters pay particular attention to while reading your resume.
1. Tasks that are relevant to the job opportunity
This may sound surprising, but many applicants send their resume without even taking the time to adapt it to the job description they are responding to. Of course, it's not a question of disguising your resume to match the ad, but about highlighting the key tasks and skills relevant to the position you're applying for, i.e. if "optimize the operational functioning of the team" is written in the job description and you have achieved this assignment before, it would be advantageous to highlight it by associating concrete data (size of the managed teams, tools implemented, results obtained, etc.) that can prove that your experience makes you qualified for the position.
2. Your industry expertise
If you have solid knowledge of one or more industries, emphasizing those and the names of the companies you worked for can really tip the scales in your favor. Since you're competing with candidates who most probably have very similar professional experience as you, specifying the industries you've worked in would help immediately set you apart from the other generic applications, most especially if you're applying for a position in an industry you've already covered in the past.
3. Concrete examples of your successes and achievements
Merely describing your role under "Professional Experience" would not provide the recruiter actual insight into your performance on your previous jobs. It is thus necessary to strengthen your responsibilities by including figures, results, and legitimate examples on your resume. This allows the recruiter to project and visualize what you could potentially do in this new position. It broadens the whole dimension of your profile and allows the recruiter to accurately match you with certain roles.
4. Your diplomas, certifications, and training courses
Reviewing your hard skills is a fundamental step for recruiters and HR Managers. Listing down the certifications you have obtained and the training courses you have taken (through MOOCs or from other learning institutions) will differentiate you from all the applicants that just vaguely indicate their skills.
5. Readability and structure
It's a fact: the readability of your resume can be decisive in the recruitment process. If your resume is poorly structured, the recruiter will find it difficult to find key information to match you with the job opportunity at first glance, which might lead you to miss an opportunity. Make sure to keep these in mind when you're revising your resume's structure:
Use bullet points to list your mission and objectives to make them effortlessly readable
Opt for a simple font and do not use too much color (save the color for just the job titles)
List your experiences (company, industry, position) chronologically, from the latest to the oldest
If your experience includes "breaks", explain this to the recruiter or the HR manager, so as not to disqualify yourself automatically
6. A language suitable to your profile
Adopt a precise language suitable to your position. Be careful, however, of overly technical terms or acronyms sometimes specific to certain companies. Get as much inspiration as possible from the style used in the job description and adapt the word choice accordingly.
7. A compatible format
Finally, to be certain that your application will be reviewed, make sure to convert your resume into a generic format, i.e. PDF or WORD, which can be opened easily with standard software.
We have a lot of confidential job openings with excellent foreign companies and Japanese global companies! Our recruitment consultants will introduce you to excellent jobs that match your requirements.
Working at a global company has many advantages, not only for those who want to work globally and those who want to make use of their language skills, but also for people who strive to Unleash their Potential seek their own potential and have a healthy work-life balance.
RGF Professional Recruitment Japan supports the recruitment hiring activities of many of the top domestic and foreign capital companies in Japan. Various excellent companies including foreign and Japanese global companies located in Japan. Therefore, as a result, we can introduce the best career options for each person.to suite all types of career profile.
If you want to work in a global environment or globally, want to work in a place where you can perform more, or want toto a higher level and expand your career options in the future, please contact us. Our experienced consultants will do their best to support your career growth.