Posted On 2021-03-19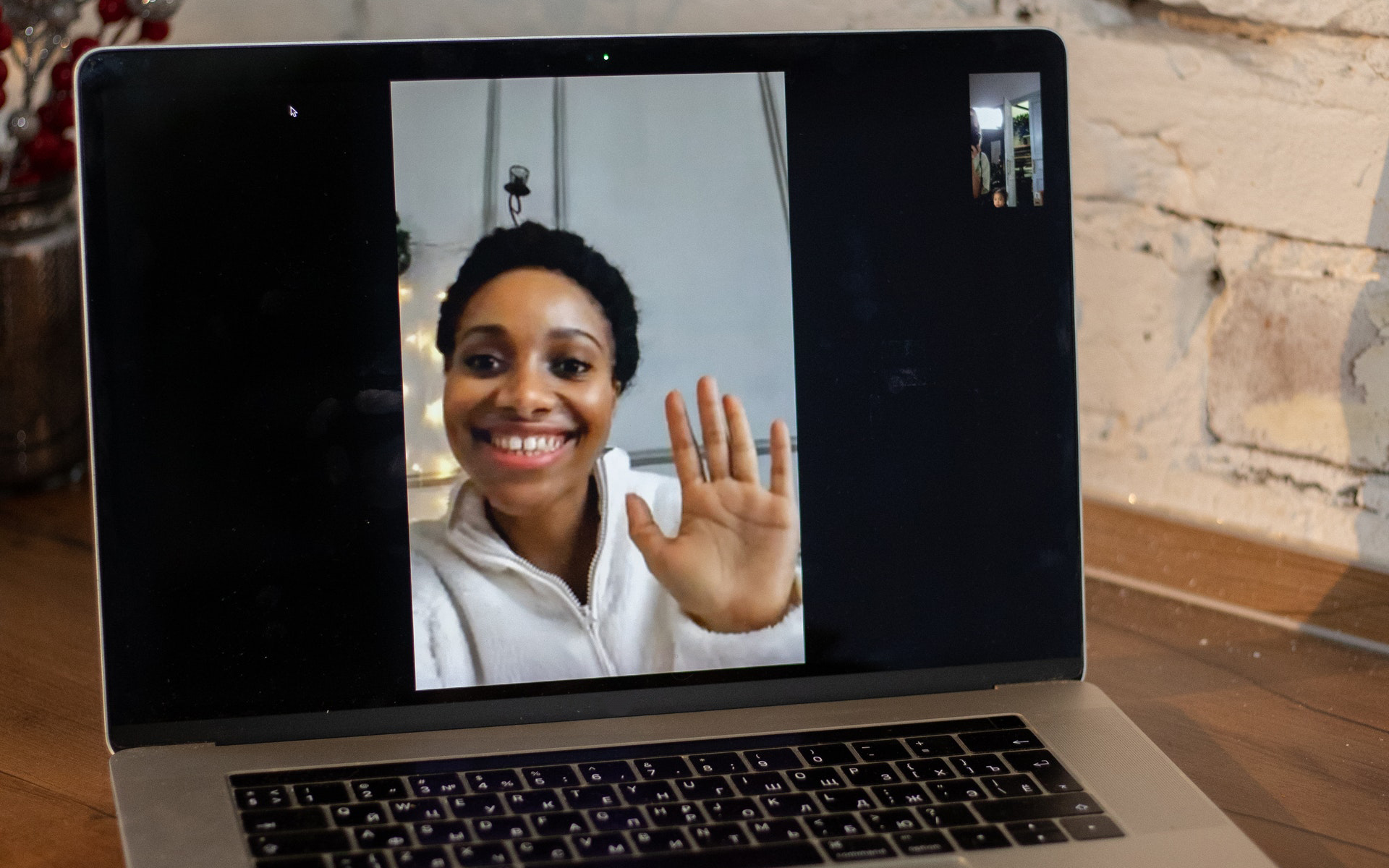 Job interviews are nerve-wracking no matter how and where they take place, but virtual interviews are especially daunting. As if making sure you're smiling to the camera while giving logical answers isn't challenging enough, you now have to juggle between the tech, the occasional background noises, and the internet connection issues that are bound to happen.
So how do you put your best foot forward from hundreds, or even thousands of miles away? Keep on reading to learn about everything you need to do before, during, and after your online interview, from your interview outfit to the final thank you email.
Before: Prepare for a virtual interview
1. Monitor your tech like your life depends on it
Because it does! No one particularly enjoys bad tech, especially during a job interview. The first thing you should do to prepare for a virtual interview is to be very vigilant about your device, interview platform, and internet connection.
Get yourself familiar with the interview platform a few days in advance, and log in at least 15-20 minutes earlier to avoid any problems.
Try doing a mock interview with a friend or family member, using the interview platform to check your mic, webcam, speaker, and other functions

Make sure your internet connection is stable

Fully charge your computer or have it plugged throughout the interview

Think of a plan B for every problem you believe could occur during the interview. For example, what alternative platforms can you use if the default doesn't work?
2. Dress for success
It goes without saying that you should dress like this was an in-person interview. It takes your interviewer seconds to form a first impression of you, and what better way to do then let your appearance speak for itself? We also firmly believe that looking the part isn't only for impressing the person sitting across, but also for you to feel the part.
Think about the overall feel of the company and the position you're aiming for. What would an ideal candidate look like fashion-wise? For instance, if you are interviewing for a marketing position at a young startup, a full suit would not appeal as much as a smart-casual shirt.
On the other hand, think about what works for you. Will putting on proper shoes, despite not being seen, make you feel more professional? Or will dressing comfortably help you channel more of yourself during an interview? An outfit that fits in the situation and represents who you are will surely give you the confidence to focus on delivering the best answers.
Lighting can also contribute immensely to the way you look on camera. Before the interview, check your appearance using the computer's built-in camera. This will portray exactly how you'll appear during the interview.
3. Clean background equals clean mind
Keep your interview area clear and uncluttered as this is something the interviewer can use to assess you. Again, take advantage of the computer's built-in camera to determine how your background will look. You'll be more relaxed knowing that the interviewer is looking at you when you're answering their questions, not the pile of clothes sitting in the corner of the frame. Also consider redecorating your interview background as a way for you to present your authentic self, but make sure to not overdo it. Your background shouldn't look like an art gallery or a book collection, as you still want to make sure you're the center of attention during this interview.
If you can't change the way your background looks, don't forget the option of using virtual backgrounds. Zoom and Teams offer these for free, or better yet, find a background online and utilize it during your interview.
4. Your screen is your cheat sheet
Interviews can make you feel nervous even when you have all the possible questions prepared, and we all know how distracting that can be. Your hands become sweaty, your mind becomes foggy, your eyes start to wander, and you may even forget your answers.
Lucky for you, the computer you're staring at for the interview can be your cheat sheet.
Before the interview, shrink the window of the interviewer to about one-fourth of your screen and move it as close as possible to the top. This way, your eyes will be directed to the webcam so you'll appear to be looking at the interviewer directly, and you'll have all the space for the notes you have prepared.
Use small post-it notes to your advantage by sticking them next to the laptop's built-in camera saying 'Look here when you speak' and 'Don't forget to smile', or even give yourself some words of encouragement like 'You got this'. We all need a little pick-me-up sometimes.
5. Keep all your interview assets near, and distractions far
Your assets can be pen, notepad, a hard copy of your resume, a list of questions you want to ask the interviewer, or anything you find useful for the interview. Don't be afraid to prepare water on the side as well in case you get thirsty.
It's also helpful to rid yourself of distractions by turning off irrelevant applications on your screen, as well as keeping your phone and other device on silent mode. Having too many applications open could also slow down the processing power of your computer which, in turn can cause the programs to lag.
6. Practice, practice, practice
Run through the potential questions with someone else or by yourself. If you're doing it alone, record yourself to assess how you'll look and sound when answering. Your interviewer can tell a lot from your body language, whether you move around too much or not moving at all to the point of awkwardness. Practice does make perfect, and even when it doesn't, it still makes for a whole lot of progress.
During: Present your best self on camera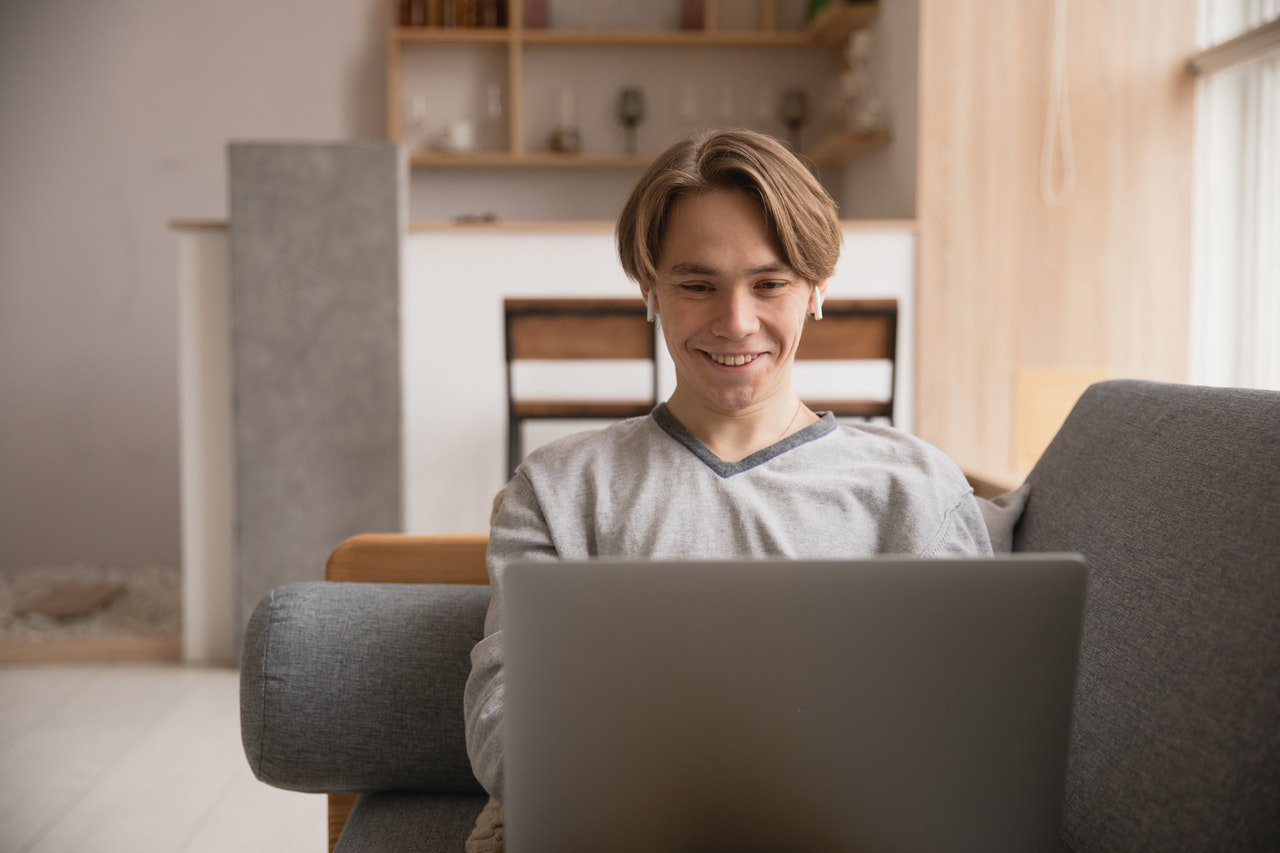 1. Give a heads-up because they'll appreciate it
Online interviews can be unpredictable, especially when you live with others or have kids. Many people will just ignore when unplanned interruptions occur and while it is understandable, it can come across as rude and abrupt. We have found that it's really helpful when the interviewer is informed in advance about the potential issues.
Give your interviewer a heads-up on your situation so they're not taken aback when issues arise. This will not only help cover you for the problems that may take place, but also show how considerate you are. In addition, make sure to have a back-up device in case your computer encounters any technical difficulties.
2. Keep your answers concise and to the point
Your interviewer will most likely go through at least 5 interviews for the same position, hearing answers to the same questions over and over again. Avoid overwhelming them with long answers and unnecessary details, especially on a screen where you need to put in extra effort to keep them engaged. Small talk can be a nice touch, but not when it's on a tangent. Effective communication is knowing when to expand the conversation and when to stick to the prompt.
After: Close the interview strong and leave a lasting impression
1. Get informed about the next steps
At the end of the interview, ask about the overall timeline of the hiring process to show that you are eager and proactive. In addition, don't be afraid to voice any other questions you may have. If anything, it is highly encouraged that you ask questions. Prepare at least 3 questions to show that you're really interested in this job, and not just any job.
2. Send a Thank You email within 24 hours
Within no more than 24 hours after your interview, you should send your interviewer a thank you email and a very brief expression of your enthusiasm about the job or the interview itself. Providing a positive note about your interview experience is an honest and genuine way to help you stand out from other candidates. If you're working with recruiters, you should follow up as soon as possible after the interview as they can often provide you with immediate feedback and advice. You can also do a second follow-up to jog their memory when they're done with all the interviews and are considering who to proceed to the next round.
As a job seeker, your goal during the interview is the same, virtually or in-person: to prove that you're the right fit for the job. Ultimately, you want to spend as little time as possible during a video interview worrying about how things might go wrong, and focus on making that connection with your interviewer on screen. In order to do that, all you need is proper preparation, so that you can appear confident during the interview and exit with a lasting impression.
We have a lot of confidential job openings with excellent foreign companies and Japanese global companies! Our recruitment consultants will introduce you to excellent jobs that match your requirements.
Working at a global company has many advantages, not only for those who want to work globally and those who want to make use of their language skills, but also for people who strive to Unleash their Potential seek their own potential and have a healthy work-life balance.
RGF Professional Recruitment Japan supports the recruitment hiring activities of many of the top domestic and foreign capital companies in Japan. Various excellent companies including foreign and Japanese global companies located in Japan. Therefore, as a result, we can introduce the best career options for each person.to suite all types of career profile.
If you want to work in a global environment or globally, want to work in a place where you can perform more, or want toto a higher level and expand your career options in the future, please contact us. Our experienced consultants will do their best to support your career growth.