Posted On 2021-06-18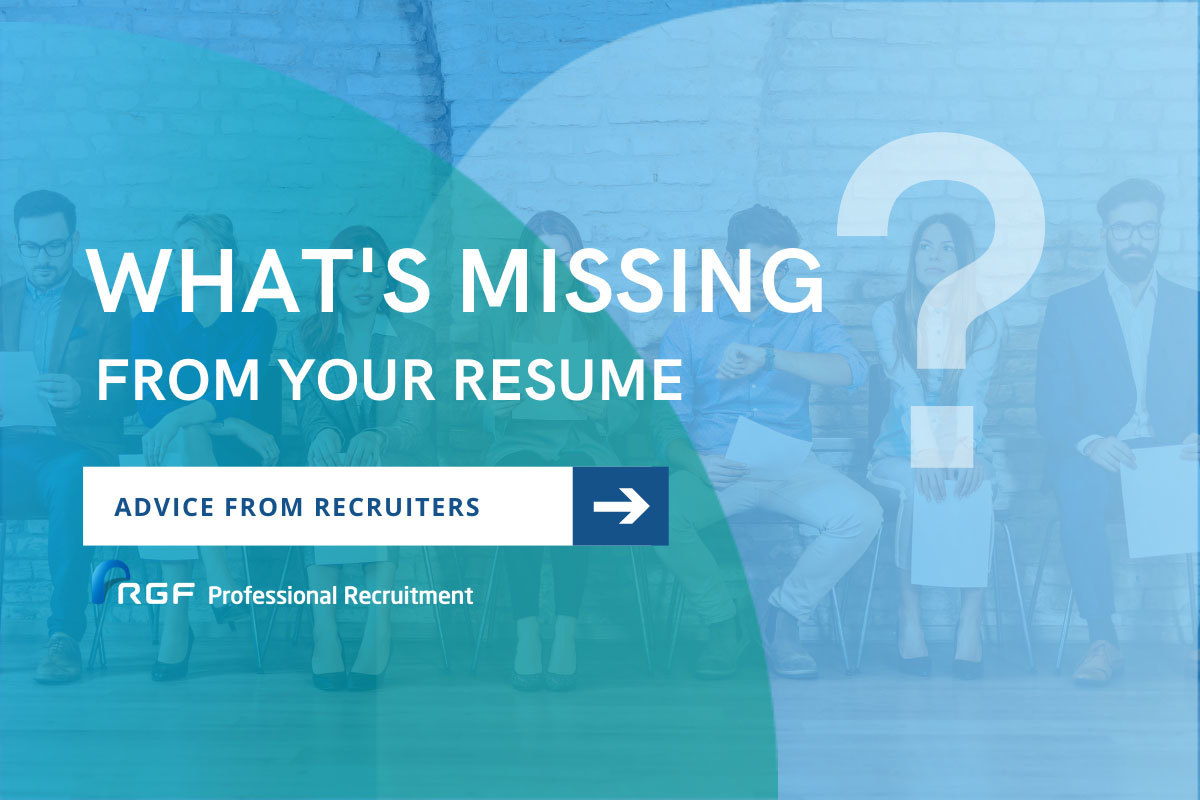 IT & Strategy Consulting Resume
Before you polish your resume, think about why Consulting firms would want you to be part of their team. It's always good to revise resumes with the reader in mind.
Consulting firms want to hire people that can:
Solve the problems of their clients

Efficiently get the job done

Properly represent the firm
Ask yourself if your resume showcases those qualities.
To ensure that your resume highlights those important aspects that hiring managers look for, include information on your resume that will demonstrate:
How well you perform your job through quantitative and qualitative results

Your ability to communicate with external or internal stakeholders

Your leadership skills and management achievements

Most importantly, your problem-solving ability
Hiring managers will definitely evaluate your communications skills as you will be representing the company. However, since communication is hard to relay from merely your resume, take into consideration the 4Cs of communication as guidelines to help relay your good communication skills on paper.
CLARITY
Some technical jargon may differ from company to company so keep that in mind when writing your resume. Try to avoid using acronyms that may be specific to your company.
CONCISE
You don't want to overwhelm the hiring managers with a lengthy resume. To ensure that your qualifications get across clearly, choose to remove information that is not relevant to the job you are applying for.
COMPLETE
Although having a 2-3 page resume is preferred, make sure that it includes important information such as qualitative and quantitative achievements and tasks relevant to the role you're applying for.
CONSISTENT
Apply a consistent sentence structure. Ideally, start your sentences with an impactful action verb followed by a detailed yet concise explanation of your accomplishments - not just a simple explanation of your tasks.
Sales Resume (Industrial & Manufacturing)
Applying for a job is much like selling a product or service. This time around, you are selling yourself. To get through the door, instead of a sales pitch, it's your resume that will now do all the talking.
Unfortunately, some job seekers applying for Sales roles often forget to include these important details on their resume:
Achievement rate
Besides including the revenue you've contributed to your current and previous company, also include the revenue vs. target in percentage. This will allow the hiring managers to understand the context of your numbers. Remember, a number on its own is still very hard to quantify.
Examples:
2019: xxM JPY (114% achievement)

2020: xxM JPY (90% achievement)

2021: xxM JPY (projected 100% achievement)
Sales style
Always indicate the sales channels utilized and the percentage of each channel. This allows the hiring manager to understand the breadth of your network, your strengths, and your suitability for their business' preferred sales style or potentially addressing a gap in their sales style.
Examples:
Direct sales (25%)

Distributor sales (25%)

Retailer sales (30%)

Wholesaler sales (20%)
Revenue streams
Selling isn't just about acquiring new accounts. It also involves other revenue streams so make sure to include the percentage of new sales, renewals, up-sells, cross-sells, and other applicable revenue streams. Having this on your resume would give the hiring manager a good idea of how exactly you have contributed to the business and how you can potentially carry that over to their company.
Example:
2019: 17 new accounts, 5 up-sells, 2 cross-sells

2019: xxM JPY (114% achievement; 17 new accounts, 5 up-sells, 2 cross-sells)
Exact customers handled
If possible, include some specific brand or company names of your previous and current customers. The company you're applying for might be targeting the same customers that are already in your network. This will make you stand out over other applicants.
Exact products handled
Last but definitely not the least, always include a list of the products or services you have sold. In order for the hiring manager to understand your sales profile, never forget to include the specific types of products and services you have worked on.
This can highlight your expertise in a particular product or service and/or the breadth of your experience selling diverse items.
Talent Acquisition Resume
When polishing your Talent Acquisition resume, always consider the following:
Who will be reading your resume

Why they are reading your resume

What they are looking for on you resume
Now that you have answers to those questions, imagine that person is you. Then, take a good look at your resume again. Read your resume from the perspective of that person then judge how impressive your resume is.
Often times, we receive resumes from candidates interested in Talent Acquisition roles but these resumes merely describe a job seeker's tasks and responsibilities. Some resumes include information like "handling end-to-end recruitment for the whole company with 3-4 other team members" or "leading hiring programs for both mid-career and new graduate hires."
Remember that these statements look very similar to a Talent Acquisition Specialist's job description and that those activities are also similar to the tasks and responsibilities of other job seekers within Talent Acquisition. There will be many of you who will have the exact same phrases on your resume so now it will be up to you to ensure that your resume isn't generic like everyone else's.
In order to get interviewed by the hiring managers, they would first want to select resumes that stand out from the candidate pool. Always note that the hiring manager wants to see:
How you are unique from the other profiles who have submitted their resume

How your skills and experience are different from the other job seekers

Your past or current contributions that can potentially be carried over to their business
To make your resume stand out, focus on improving and incorporating these details:
Volume
Think about how many headcounts you have been able to hire annually. Include that number on your resume and be specific about what the percentage is for new graduates, mid-career, and executive level hires.
Time-to-fill
How fast did you successfully close a position? What was your fastest and what's your average? Calculate from the moment the position opened until the candidate signed your offer.
Types of positions
Try to include as many details as possible about the specific types of roles you worked on, e.g. Sales, Marketing, IT, Operations, etc. By specifying these roles, you will be able to illustrate either how diverse your coverage can be or how specialized you are as a Talent Acquisition professional, especially for niche or highly technical roles.
This will be highly beneficial for you if your hiring experience aligns with the kinds of positions you will be covering for the role you're interested in.
Method
How do you usually recruit? Did you utilize agencies, job boards, the company website, employer branding initiatives, referrals? Indicate the various sources you've used so the hiring manager can potentially understand the depth of your experience for each source. If possible, try to include the percentage for each method that you used.
Achievements
This is always something that hiring managers look for on one's resume. On top of filling open headcounts, include any projects, tasks, or duties that have helped improve the business. Quantify all these achievements if possible because numbers are less vague and will make your resume easier to understand.
FP&A Analyst Resume
Many job seekers in Finance apply for the role of FP&A Analyst but unfortunately, some job seekers do not necessarily have the experience for it.
Before applying for an FP&A Analyst role, job seekers must ask themselves if they have experience in data gathering, reading and analyzing that data in order to identify buiness opportunities and gaps. This role often deals with forecasting, financial planning, and implementation of financial strategies.
On your FP&A resume, hiring managers often look for the results of your previous analysis so it is highly recommended that you explain and quantify how your previous role(s) have benefitted your current or previous employer. Results matter for this job so make sure to highlight both your quantifiable and non-quantifiable achievements.
However, don't limit yourself to solely FP&A examples because other roles that have duties and responisibilities related to business process improvement are considered transferrable for this role.
Another key piece of resume advice is to explain your level of expertise for certain hard skills, tools, and software. Hiring managers won't be able to tell if you're qualified for the role if your resume does not provide information detailing:
Your certifications

Your level of expertise

Years of using the tools

Notable use cases or examples that can back up your points
Also, although you're applying for an FP&A role, make sure your resume clearly includes your accounting experience (if available). Even though FP&A Analysts are not involved in bookkeeping and general ledger, hiring managers prefer someone with that type of foundation and understanding of the fundamentals of finance.
Before you send your resume, have one final check and read your resume from the perspective of hiring managers:
Can the hiring manager understand your experience AND depth of experience?

Can the hiring manager understand how your current experience would be a good match for the role you're applying for?

Can the hiring manager understand your hard skills, language and communication ability based on examples (not just certifications)?
We have a lot of confidential job openings with excellent foreign companies and Japanese global companies! Our recruitment consultants will introduce you to excellent jobs that match your requirements.
Working at a global company has many advantages, not only for those who want to work globally and those who want to make use of their language skills, but also for people who strive to Unleash their Potential seek their own potential and have a healthy work-life balance.
RGF Professional Recruitment Japan supports the recruitment hiring activities of many of the top domestic and foreign capital companies in Japan. Various excellent companies including foreign and Japanese global companies located in Japan. Therefore, as a result, we can introduce the best career options for each person.to suite all types of career profile.
If you want to work in a global environment or globally, want to work in a place where you can perform more, or want toto a higher level and expand your career options in the future, please contact us. Our experienced consultants will do their best to support your career growth.