Posted On 2018-04-26
Table of contents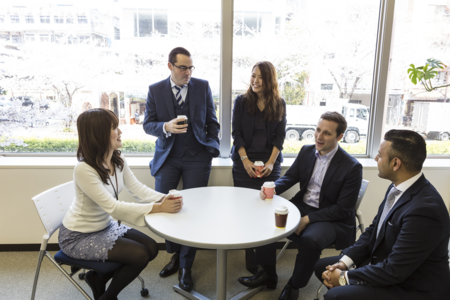 What We Do
RGF Professional Recruitment Japan is the BILINGUAL arm of Recruit Holdings, which is the number one HR service company in Japan and the number one permanent recruitment group in the world! Our main focus caters toward bilingual professionals and global companies located in Japan covering all industries and disciplines.
Founded in April 2011, we have grown to be a team of 120 consultants as of April 2018. This has been a fulfilling and challenging venture for us, having grown from a 20 person team in 2015 to 120 in three short years.
Globally, we have offices located in 11 countries spanning across 47 different locations throughout Asia (yes, this means that there may potentially be some opportunities to move abroad with RGF, too!).
Why We Do
RGF Professional Recruitment Japan's goal is to introduce candidates to life changing opportunities and to provide clients with the best talent on the market.
As a company, our vision is to become the number one bilingual recruitment company in Tokyo. A vision that will come into fruition by 2021 (surely, at this rate!)
How We Do
A Global Environment that Highly Values Diversity
50 percent of our employees are Japanese whilst the other 50 percent are people of all nationalities and backgrounds, from almost every country imaginable. For this reason, we mainly use English in our internal communications and emails, particularly for our company-wide meetings. Managerial positions are equally held by both men and women, of all ages, nationalities and backgrounds.
Performance Based Merit
For those people without experience in recruitment, we have an in-depth training programme which covers all aspects of the job. For consultants who come with experience we offer unparalleled resources, extremely competitive financial packages and the chance to develop a long-term and fulfilling career with us!
Here at RGF PR Japan, we evaluate people based on their results. We offer a fun, dynamic and flexible environment where you can work alongside passionate and highly experienced team mates.
All in all, RGF is a super fun and diverse place to work - a place where we are all motivated to achieve success and wholeheartedly celebrate it together!