Posted On 2018-10-02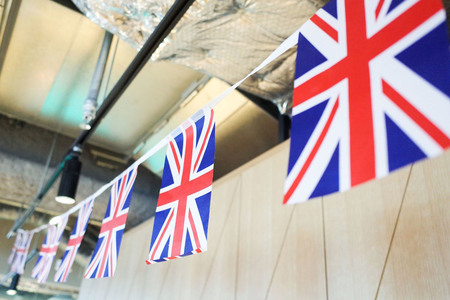 Last Friday evening, we celebrated a huge record month by throwing a massive, much anticipated British themed party at our very own office.
Decorations of the English flag and pictures of famous English people were strewn across the walls and ceilings of our refresh and pool table area, creating a festive ambiance where all could mingle and enjoy the evening.
We were thrilled to have the event catered by the Swan & Lion, a renowned British deli & bakery based in Chiyoda-ku, who put on the most incredible British Gourmet spread for us.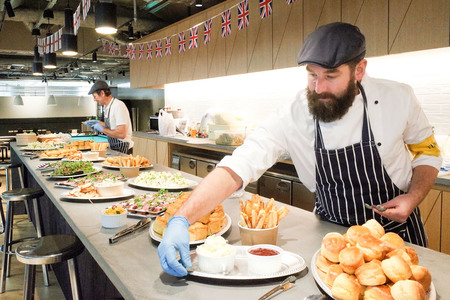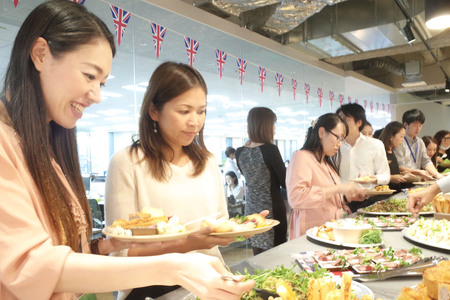 Filled with amazing pork pies, sausage rolls, piccalilli, roast beef and scones, the food was undeniably all incredible. Being an Aussie, the most anticipated for me was without a doubt the sausage roll which was the first bite of the meal and definitely lived up to the hype I had been hearing all month from Matt Nicholls, our Managing Director who planned and organized the whole event.
An assortment of craft beers, ciders and spirits were spread across our make-shift bar attended by our three English bartenders - Matt Nicholls, Simon Elsom, and Jonathan Naylor who all donned their "best" Englishman 'fits.
We were all able to spend a delightful evening enjoying and reveling in what we could consider the "English" way. What a great way to end our fantastic Q3!!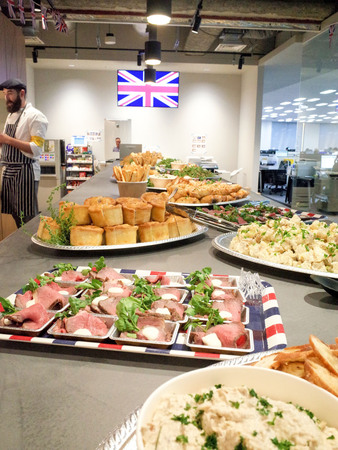 Want to work at RGF Professional? apply to work for us today!
We have a lot of confidential job openings with excellent foreign companies and Japanese global companies! Our recruitment consultants will introduce you to excellent jobs that match your requirements.
Working at a global company has many advantages, not only for those who want to work globally and those who want to make use of their language skills, but also for people who strive to Unleash their Potential seek their own potential and have a healthy work-life balance.
RGF Professional Recruitment Japan supports the recruitment hiring activities of many of the top domestic and foreign capital companies in Japan. Various excellent companies including foreign and Japanese global companies located in Japan. Therefore, as a result, we can introduce the best career options for each person.to suite all types of career profile.
If you want to work in a global environment or globally, want to work in a place where you can perform more, or want toto a higher level and expand your career options in the future, please contact us. Our experienced consultants will do their best to support your career growth.