Posted On 2019-02-14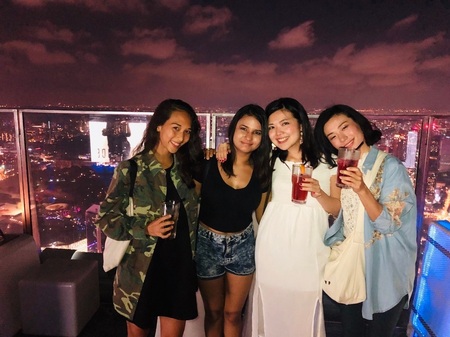 The infamous "Team Trip" at RGF PR Japan is a reward that each team receives at the end of the year if they hit their annual target. Once a year, these teams get to go somewhere spectacular of their choice, making a truly memorable experience.
This month, to celebrate a fruitful 2018, the Media & Professional Services Team in the Sales and Marketing Division took a trip to Singapore, while the IT & Contract Division's Game Team flew all the way to London for 5 days. On their first day back in the office, I asked them about their well-deserved holiday!
Welcome back! How was your trip?
Kana Hashimoto, Media & Professional Services Team Manager: It was great! We wanted to go to Singapore for its well-harmonized cultures and we did not regret our decision. As our team members are from China, India, USA and Japan, visiting the cultural neighborhoods like Chinatown, Little India and Arab town really gave us some perspective on each other's backgrounds. As a team manager, this is my third team trip after Las Vegas and Thailand. All of them have been so much fun!
Manami Takahashi, Game Team Manager: Instead of the initial choice which was San Francisco, we chose London, hoping to get the most out of what the city has to offer, as some of our team members went to school in England. Our Managing Director, Matt, is also British, so it was nice to see his home country. Our team really enjoyed the trip and we made so many great memories that we will cherish forever.
Media & Professional Services Team in Singapore Game Team in London
How did the trip help your teamwork?
Kana: The team trip is a great motivation for us not only as individuals, but also as a team. Our job is not about personal targets but more of a team effort. The evaluation is team-based and every step of the way, we have to work with each other to achieve our goal. The team trip really helped us in this sense. People in my team all joined at different times. Even though we were working together, if it wasn't for the trip, we wouldn't have bonded and built this great friendship.
Manami: Of course, every one of us has our own motivation, but we are in a team, and work with each other from the first until the last day of the year. This trip really created a shared goal for us and working towards this goal was a delight. During meetings, we would always say "Let's do this! Let's go on the team trip!" and that was very encouraging.
What do you think about the team trip policy?
Kana: Having team trips is amazing. Not only do we have something to look forward to, we are definitely more energized coming back, ready to take on new challenges and beat our own record. We have already talked about where to go next, maybe somewhere in Europe!
Manami: I think it's great. It truly reflects our achievement after a year of hard work. Going abroad with your teammates is fun, but knowing you get to go because you did a good job is an indescribable feeling.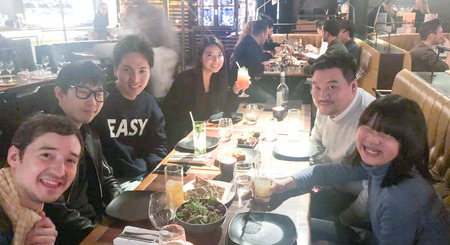 Matt Nicholls, Managing Director, also shared his vision with the Team trip policy:
"At RGF PR Japan, we try to encourage everyone to be unselfish. At the same time with individual bonus, we want everyone to work towards a common goal not only for the team, but for the whole office. Every time someone makes a placement, you can hear everyone, even from other teams, congratulate them and say: 'You're one step closer to the team trip now!"
We have a lot of confidential job openings with excellent foreign companies and Japanese global companies! Our recruitment consultants will introduce you to excellent jobs that match your requirements.
Working at a global company has many advantages, not only for those who want to work globally and those who want to make use of their language skills, but also for people who strive to Unleash their Potential seek their own potential and have a healthy work-life balance.
RGF Professional Recruitment Japan supports the recruitment hiring activities of many of the top domestic and foreign capital companies in Japan. Various excellent companies including foreign and Japanese global companies located in Japan. Therefore, as a result, we can introduce the best career options for each person.to suite all types of career profile.
If you want to work in a global environment or globally, want to work in a place where you can perform more, or want toto a higher level and expand your career options in the future, please contact us. Our experienced consultants will do their best to support your career growth.