Posted On 2019-04-24
Table of contents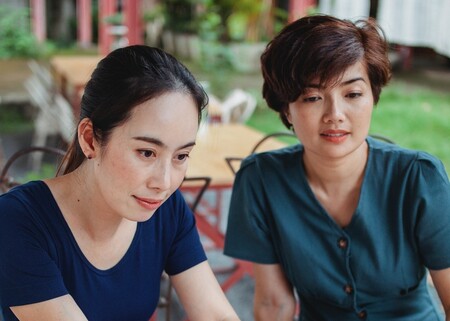 The Office Administration Professional (OAP) Team of RGF Professional Recruitment Japan focuses on recruiting bilingual candidates who provide administrative, interpretation, and customer service support to corporations in Japan.
This team can certainly be defined by their strategic efforts after constantly exceeding their goals in 2018.
Setsuko Shimauchi, team manager, has had two promotions since she started working with RGF PR Japan in 2018 and was in fact one of RGF PR JP's Top 5 Consultants in 2018.
She has led her team to an impressive 500% growth and continues to consistently deliver great results.
Games Panprakrong entered RGF PR JP with no prior professional experience in the industry, yet she has become one of RGF PR JP's leading Consultants.
Coming back from their well-deserved trip to New York, we were fortunate to have had a chance to speak with this growing team, which now includes Sindy Chang, a multilingual fresh graduate from Belgium.
We asked them about their specific approach to succeed in an extremely competitive industry. Immediately, they were able to identify and attribute this to three important factors: their consistent and remarkable work ethic, the relationship they build with our candidates and their persistently commendable teamwork.
Building Genuine Relationships with Our Candidates
As Consultants, RGF PR JP's OAP Team puts a primacy on understanding our candidates and establishing trust.
"We always put ourselves in their shoes to understand them and we do our best to be strategic about their career path. This is why we advise our candidates to meet with us in person so we could go beyond the paper version of themselves."

"We want to establish an overall assessment of who they are personally and professionally because this allows us to get to know them better and thus, provide accurate job recommendations that align with their goals."
The OAP team not only listens to their concerns but also proactively encourages them to attain their goals by providing actionable advice that would help them grow their careers.
"Many of our candidates are always constantly searching for new job opportunities and so we advise them to be flexible and be open-minded about their options. The market they're in is very competitive – in fact, companies get a lot of applications in this sector."

"Since this is the trend, we prepare our candidates to ensure that they present their best self properly to our clients. With just a little push from us, they can really unleash their potential,"
Thanks to their genuine care and effort, it's no wonder this team gets numerous applications from candidates.
Setsuko admits:
"Because it's such a competitive market, we get so many applications. This makes it quite difficult for the candidates to stand out. I advise all the candidates to not just apply for the position but actually collaborate with us. We welcome and appreciate proactive professionals who are deeply interested in working with us to attain their professional goals: send us an email, call us, follow-up on your application. You see, having an open-minded and flexible attitude, being responsive, and of course, having initiative, will help an applicant stand out. This will definitely set a candidate apart from the other applicants."
This team is passionate about helping people – and it shows. Their amazing track record speaks for itself. Clearly, they really do take good care of our candidates.
"Last year, we placed this one candidate who we had really bonded with. Ever since then, she has referred us to many of her friends all because she had full trust in us and we really appreciate that. We always make sure our candidates are well taken care of."
Eliminating Failure from Their Vocabulary
The objective of recruitment companies pairs well with the job market in Japan. This industry is known for being fast paced, intense, and exceedingly competitive. It's no surprise that the OAP team mirrors the characteristics of the sector they find themselves in.
Combining this team's outstanding track record, their passion for recruitment, and their drive to succeed, our clients are assured that they are working with Consultants who will stop at nothing to deliver the results that they expected – and certainly more. They will consider every angle of the job opening, use all possible resources to find the best talent and provide a candidate that is most suited for the job.
"負けず嫌い(まけずぎらい) – that is our principle. We don't want to fail and we don't want to disappoint ourselves. We don't want to disappoint the people we work with: our clients, our candidates, our colleagues. We always learn from our mistakes and we don't just try to be consistent – we are consistent."
Excelling as a Team
The OAP Team recently changed their management structure and this allows them to work even more closely with each other. In fact, getting along well with everyone in their team is the backbone of their success.
Setsuko describes Games as an achiever who has high expectations and is always hungry for success.
Games sees Setsuko as an assertive yet truly caring manager who is constructively critical and adept at spotting issues.
Setsuko and Games both describe Sindy as receptive to their effective methodologies while Sindy on the other hand admires both their confidence and the care they have towards their candidates and clients.
"We feel like we actually complement each other and because of this, we're able to cover more areas of the business successfully. We're able to find the best talents, introduce better suited jobs for our candidates, and we're able to provide the best service and candidates for our clients. Each one of us has admirable traits that solidify the team. Patient, caring, understanding, attentive to details, confident, hardworking, willingness to help…"
This highly driven team has embraced a work environment that values collaboration, trust, and accountability, all while sharing effective methodologies and being receptive to learning something new every day.
"The management structure and our massive database has greatly influenced our performance. Because of the meetings, our resources, and our policies, no matter if you are new or not, we are all able to come together to identify which positions would fit best with a candidate. It makes it so much easier for us to put our candidates up for the best jobs in the market!"



We have a lot of confidential job openings with excellent foreign companies and Japanese global companies! Our recruitment consultants will introduce you to excellent jobs that match your requirements.
Working at a global company has many advantages, not only for those who want to work globally and those who want to make use of their language skills, but also for people who strive to Unleash their Potential seek their own potential and have a healthy work-life balance.
RGF Professional Recruitment Japan supports the recruitment hiring activities of many of the top domestic and foreign capital companies in Japan. Various excellent companies including foreign and Japanese global companies located in Japan. Therefore, as a result, we can introduce the best career options for each person.to suite all types of career profile.
If you want to work in a global environment or globally, want to work in a place where you can perform more, or want toto a higher level and expand your career options in the future, please contact us. Our experienced consultants will do their best to support your career growth.